Sasha and I looked at 10 boats within a week. Eventually getting a feel for what prices boats seem to be selling for in Auckland.

We also viewed a boat which was on auction which we never thought we would be able to afford, we were just curious what the next class of boats was like.
Quest
We eventually settled on buying Quest with the help of Joran who gave her an inspection and us the go ahead.

Sailing her to Auckland from Jamieson Bay was our first mission. An eight hour sail.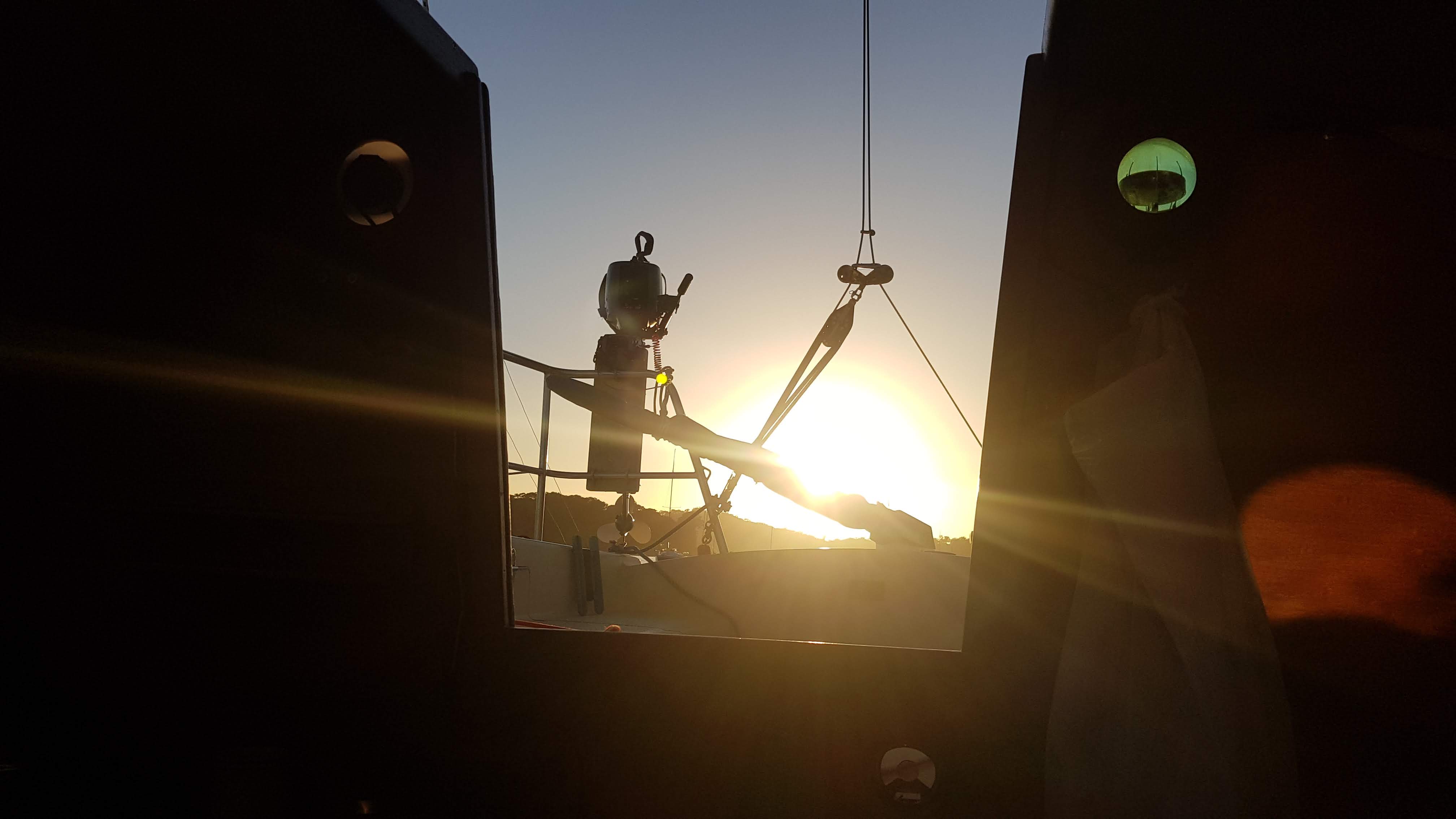 We did a couple of small test sails on days prior, to build our confidence and be able to quickly turn back if anything went wrong.

On our first attempt we got all the way into the Hauraki Gulf over half way before the waves and wind picked up more than we were comfortable dealing with. Being blown around (too much sail), with fairly large waves.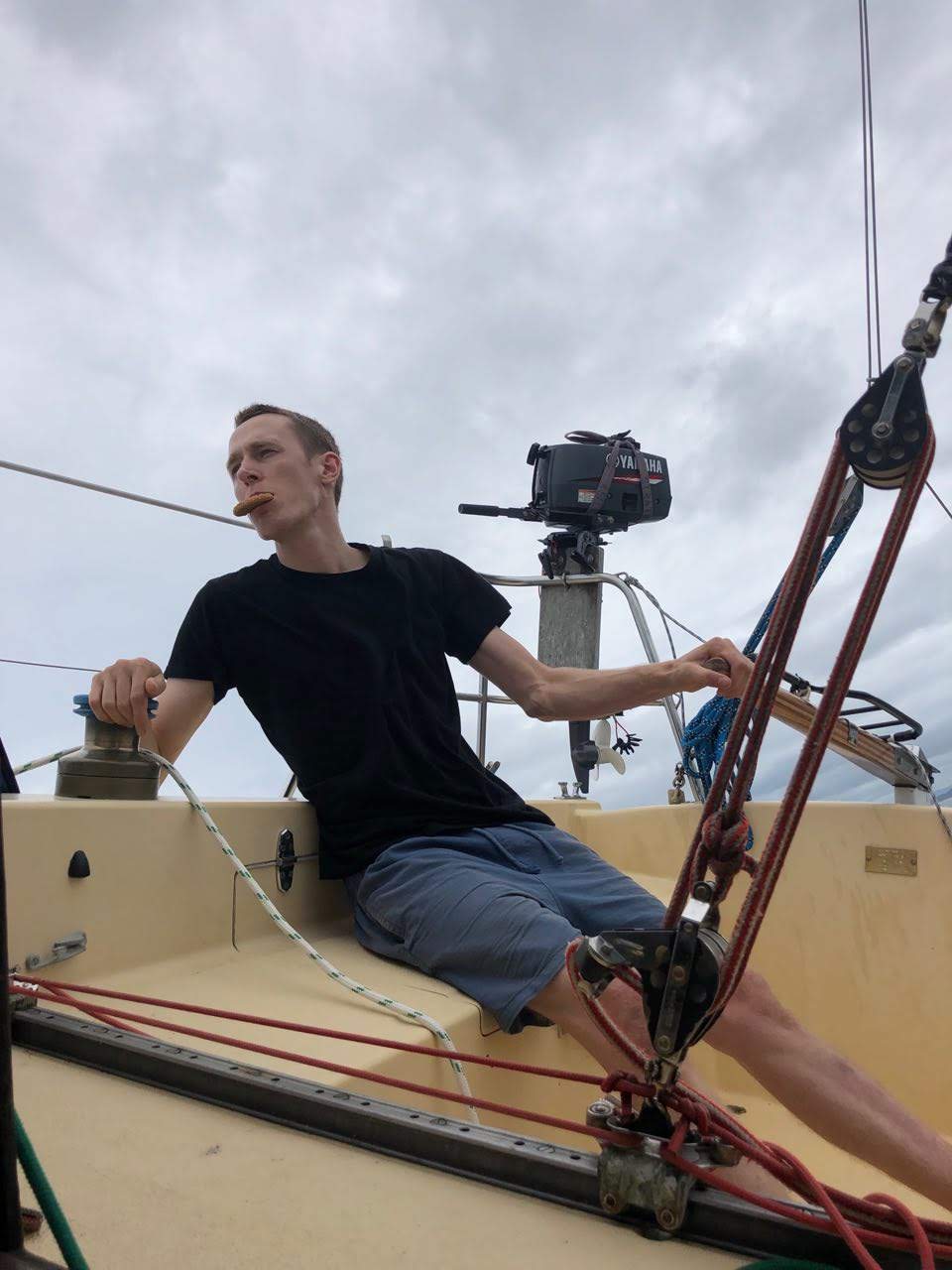 Below is the unedited sunset view on the way back. By this point (though defeated) we were calm, drinking tea and enjoying the surreal setting light.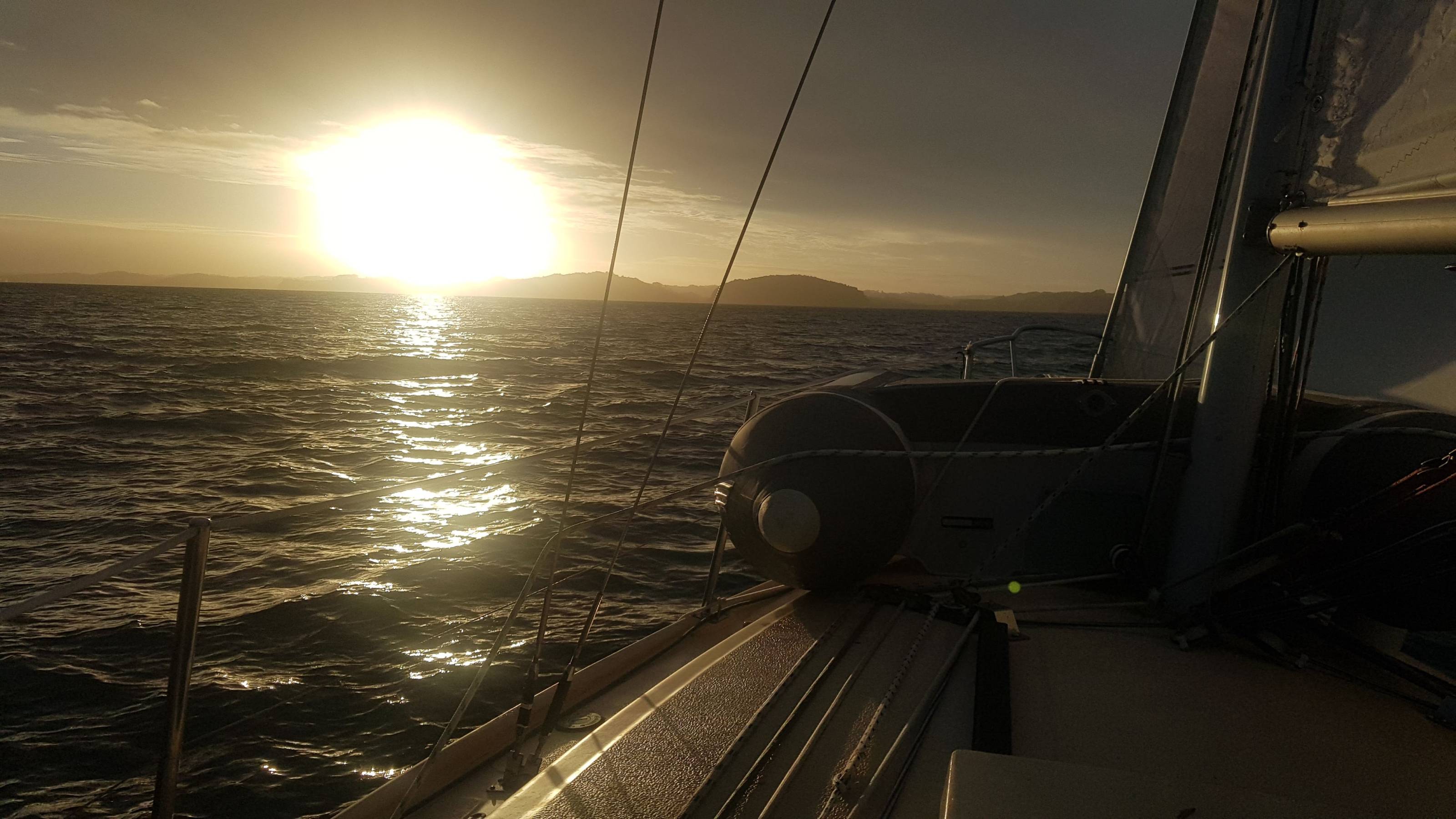 On our second attempt we brought along my friend Alexey Botkov, and did the trip over two days, stopping off at Rakino Island.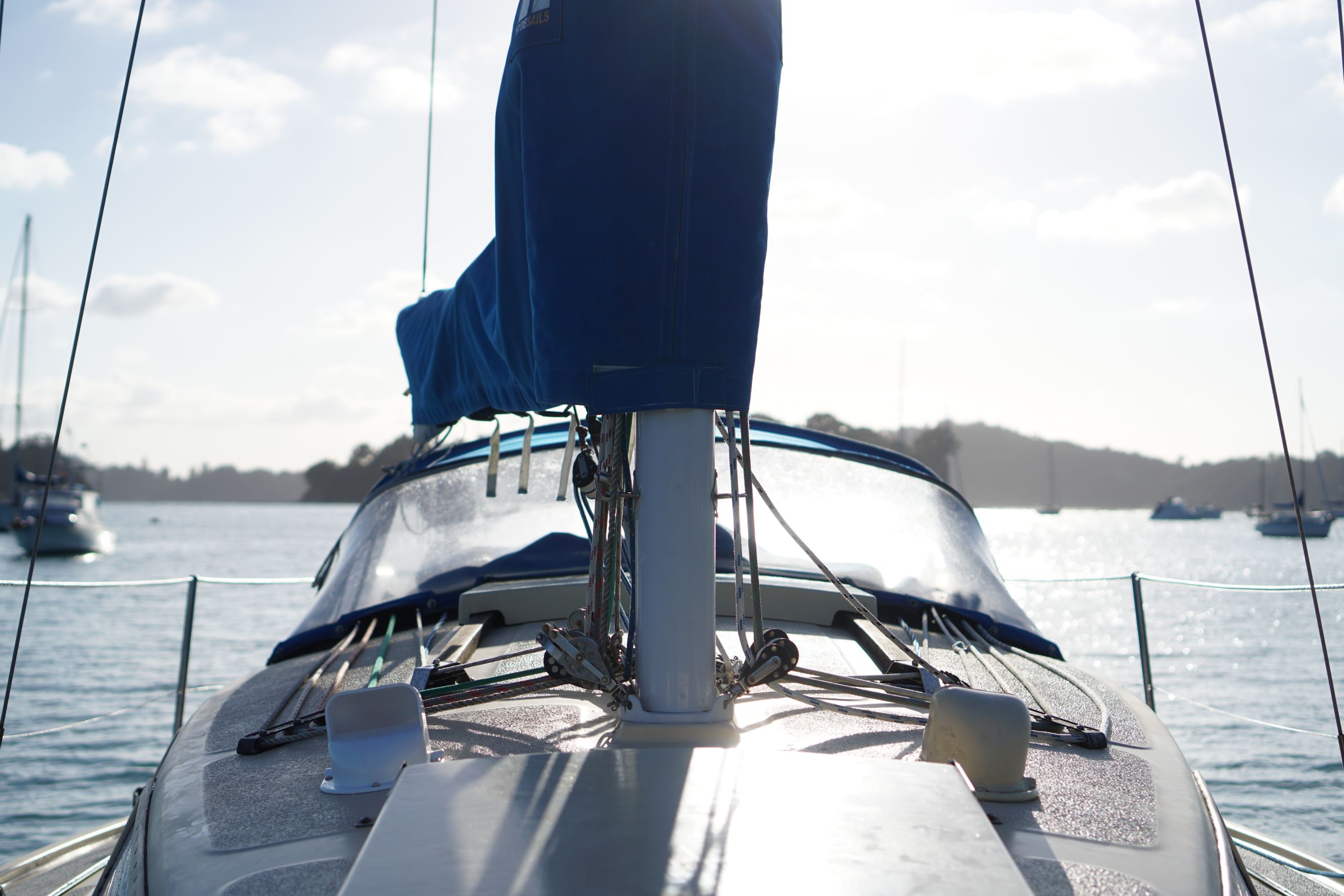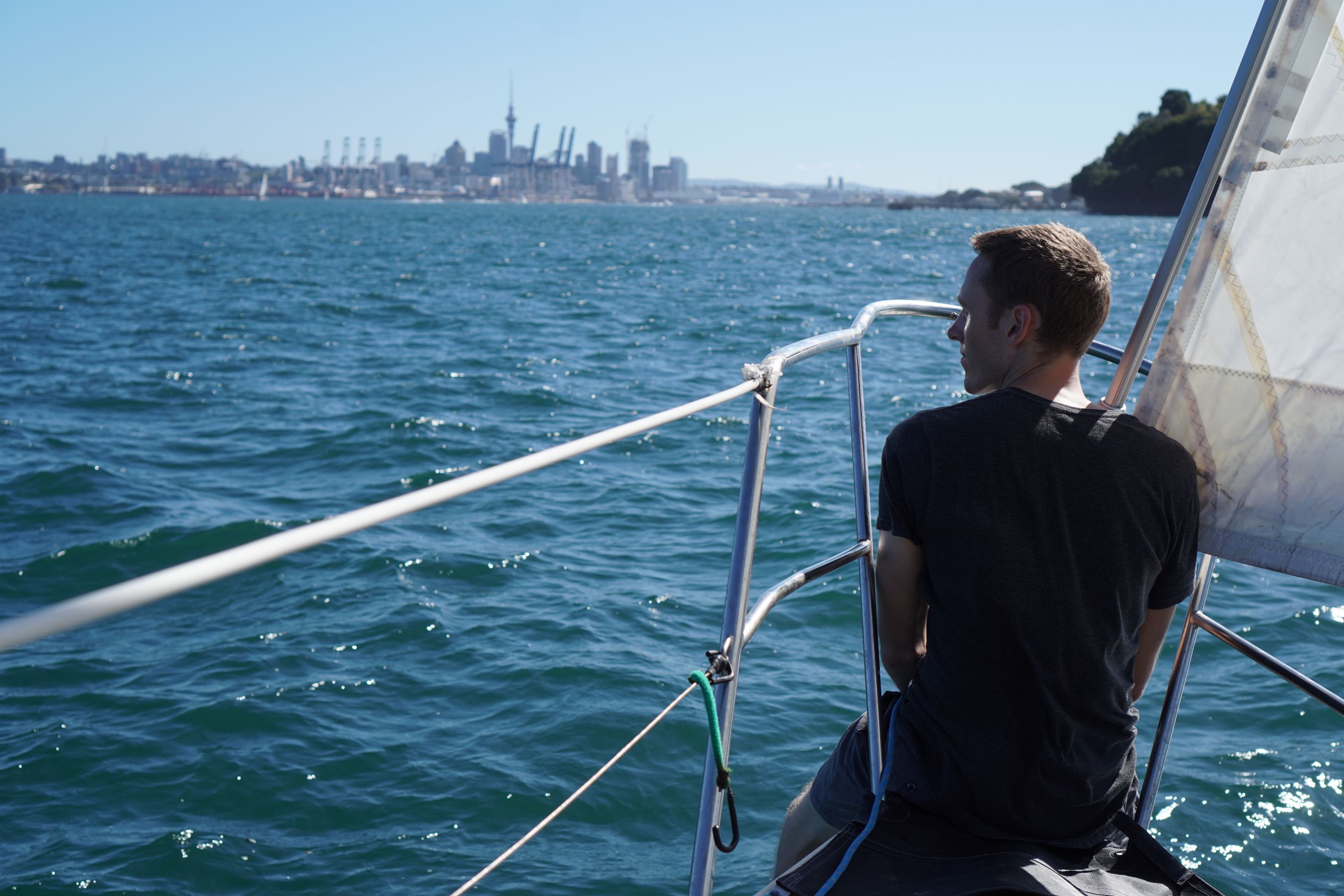 Alexey took some amazing photos and also made a video.
We kept Quest on a mooring in Stanley bay which we thought was an amazing location. It turns out to be a terrible location. Rocky with harbour waves and constant passing boat wakes. Completely unsuitable for doing anything other than leaving immediately. We have since moved Quest to a calm pile mooring in Panmure.