My now close friend Dominic Tarr offered to give Sasha and I a sailing lesson. He later told me that he knew his track record of sailing students converting to sailboat owners is a high percentage... I agreed to a day sail.

Dominic describes himself as a "cyberhobo" and is probably the most interesting person I know. He very much looks like a magician to me. I very much appreciate his teaching, patience and stories.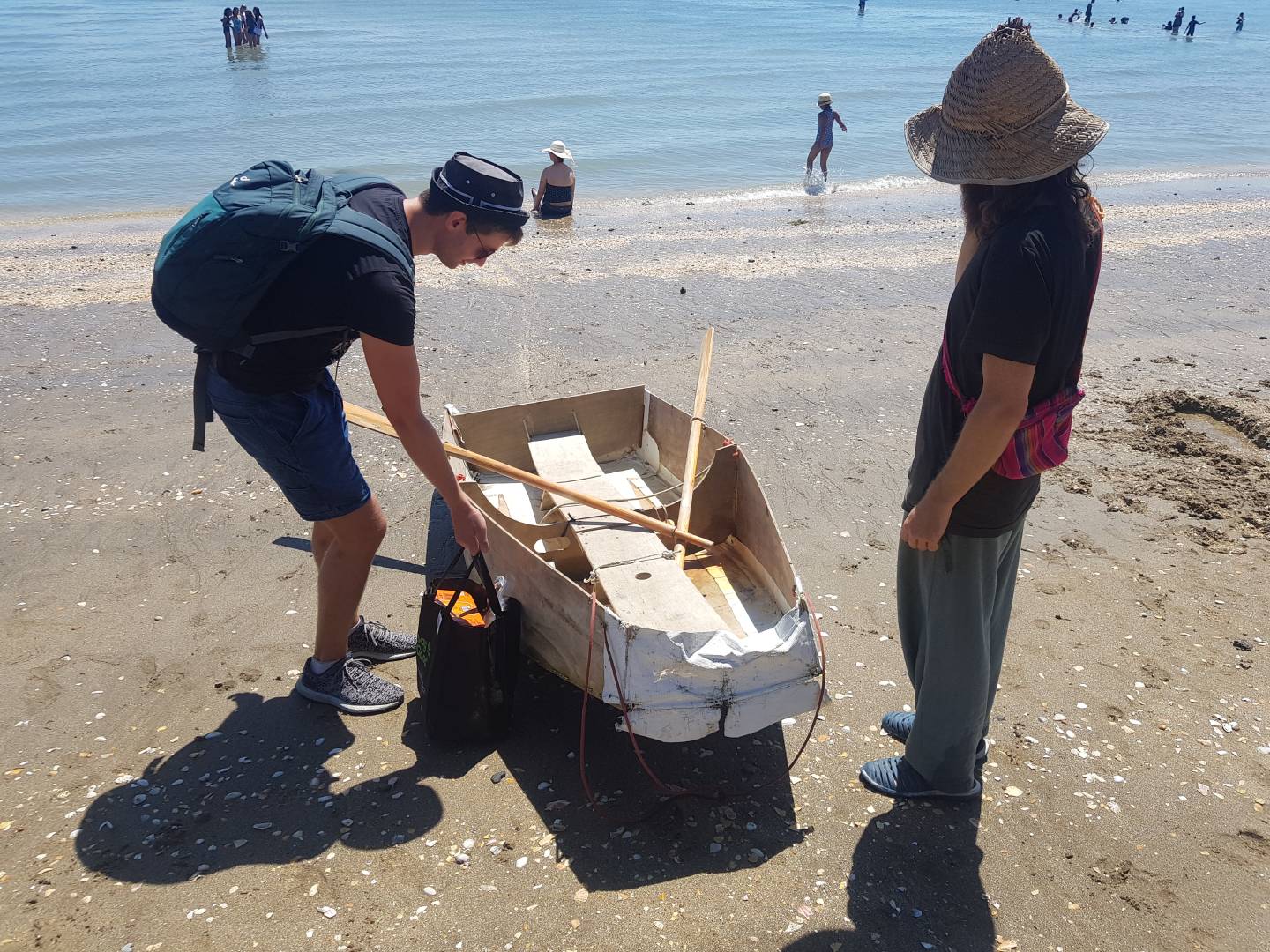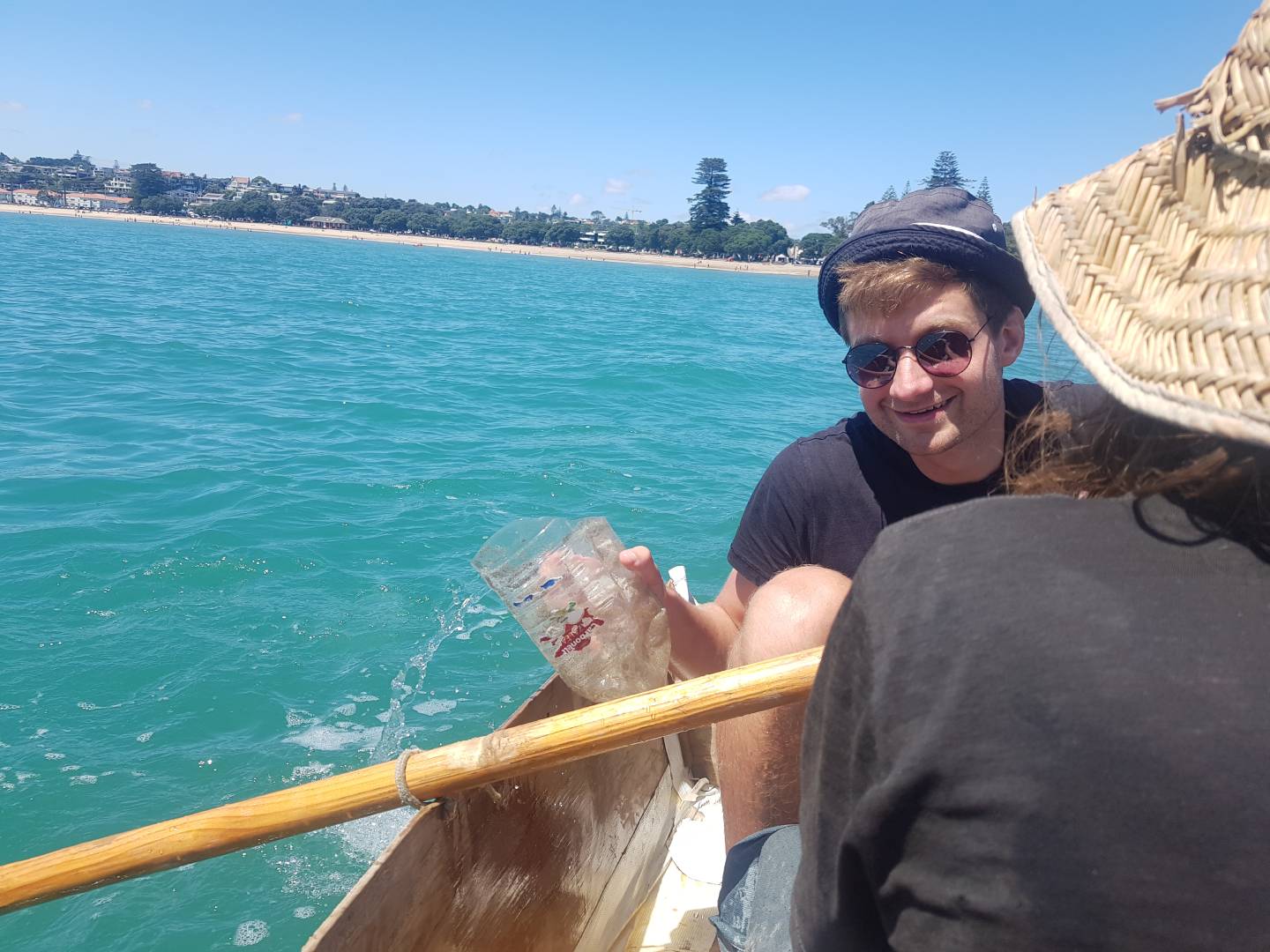 In saying that his self built folding dinghy is an experience in which if you can bail faster than the water flows then in everything will be fine. It is the first test to see if you are ready to board Cleo.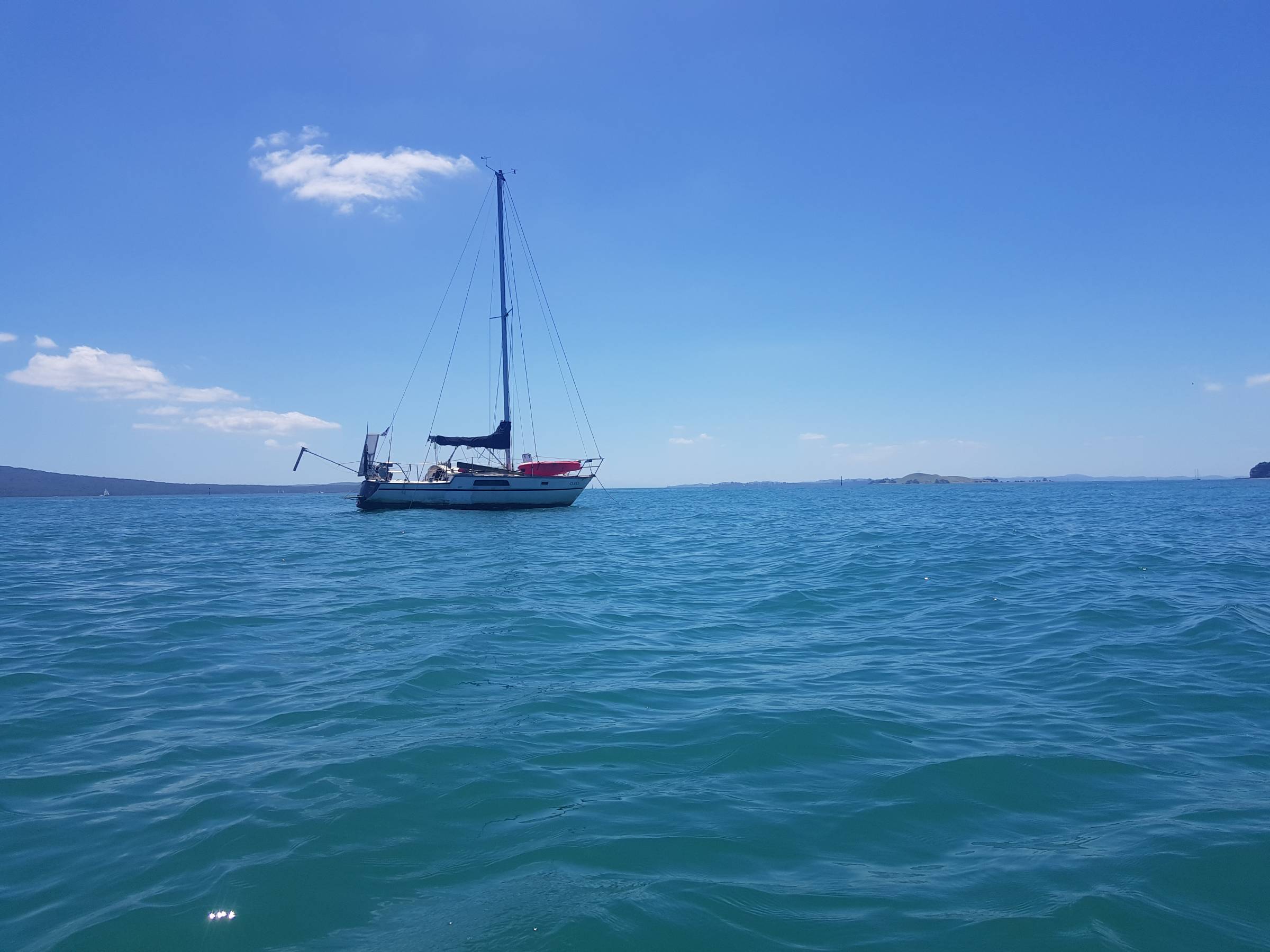 We slowly sailed to Browns Island from Mission Bay. We swam ashore and hiked the small Windows XP landscape, enjoying the 360 degree view of Auckland city, Rangitoto Island and the Hauraki Gulf. It's feels as if it is very literally a picnic island.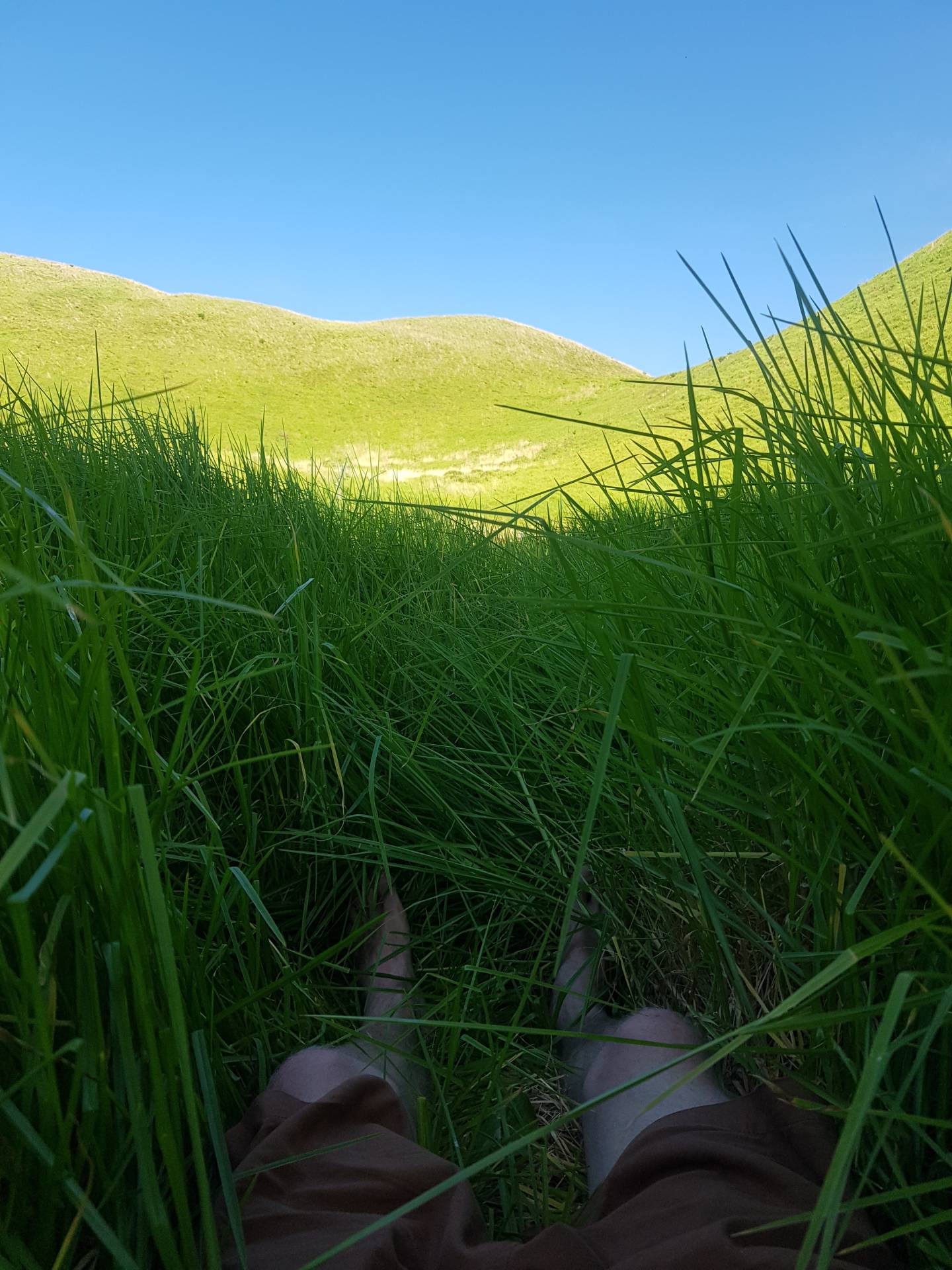 We decided that instead of sailing back, we would sail to Waiheke Island stay a night and sail home in the morning.

The two day lesson gave Sasha and I a good all round taste from low wind sailing, sunny windy sailing, and strong wind rainy sailing.
Sasha eventually convinced me over several weeks "why wait, sail now" - to split the costs of a yacht and learn together.

I do not regret learning to sail what so ever.

It sounds cliché but once I started sailing around Auckland's Gulf Harbour I finally understood Auckland's "City of Sails" motto.

It is stunningly beautiful.