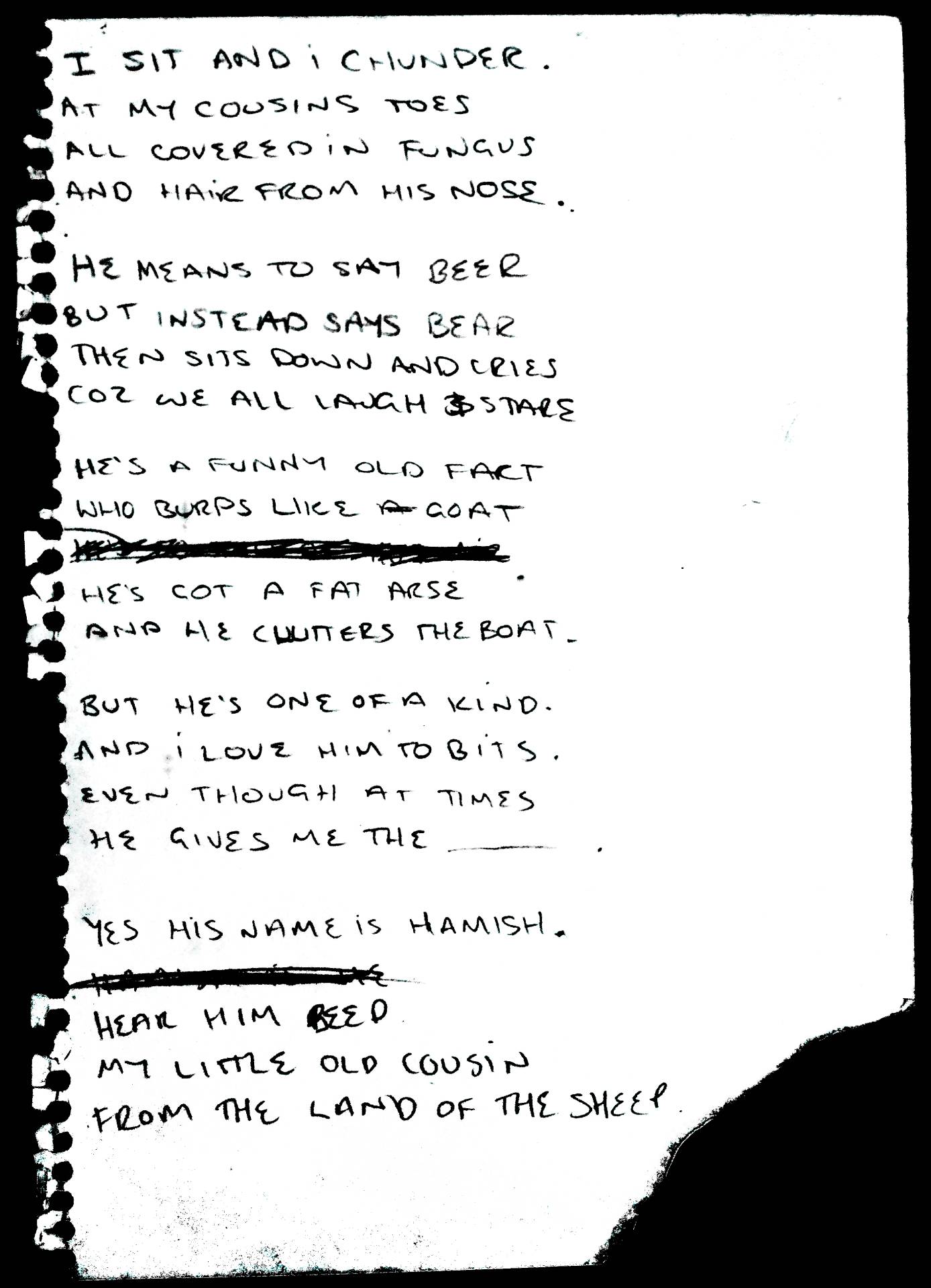 My first sailing experience was with my Aunt Karen, Uncle Peter, my Dad and two crazy cousins Lara and Chloe in Australia for a week around 1999.

I don't recall specifically where we went, but I cherish the memories of adventuring:

over waves sitting at the bow

to what seemed like an island of endless sand mountains

a beach of beautiful clear water

receiving creatively insulting poem readings by Chloe

a strange enacted prison island with prison guards who made me (try to) yell in fake pain from a torture demonstration...
Hundred Rabbits' Pino
Sailing myself was not really even a consideration until I started watching the Hundred Rabbits studio on a sailboat vlogs where they seemed to go quickly from zero sailing experience to international travel.

I met Devine and Rekka and their boat Pino in Whangarei after they sailed to New Zealand from California.

Pino is a 10 meter Yamaha33 1982 masthead sloop fiberglass sailboat.

Devine introduced me to a shared workshop and tool library called "Hackland" in Auckland and thus to it's expanding Ephemeral Yacht Club including Joran Kikke, Helena, Dominic Tarr, Courtney and Lu.

Around this time the same Aunt Karen asked me if I plan to sail, I said "no, the ocean is scary" or something similarly dismissive in response but her question stayed with me.

My vanlife experiences let me see that tiny homes are perfectly acceptable. A sense of adventure and becoming a "sum of those closest to you" nudged me toward actually deciding to "learn how to sail in the future"... "I'll buy a boat in five years".

While working on Sylo I became good friends with Sasha who was very keen to learn sailing. I introduced him to Joran and Dominic.
Sensei Dominic
Dominic offered to give Sasha and I a sailing lesson, him knowing his track record of sailing students converting to sailboat owners is a high percentage... I agreed to a day sail.

Dominic describes himself as a "cyberhobo" and is probably the most interesting person I know. He very much looks like a magician to me. I very much appreciate his teaching, patience and stories.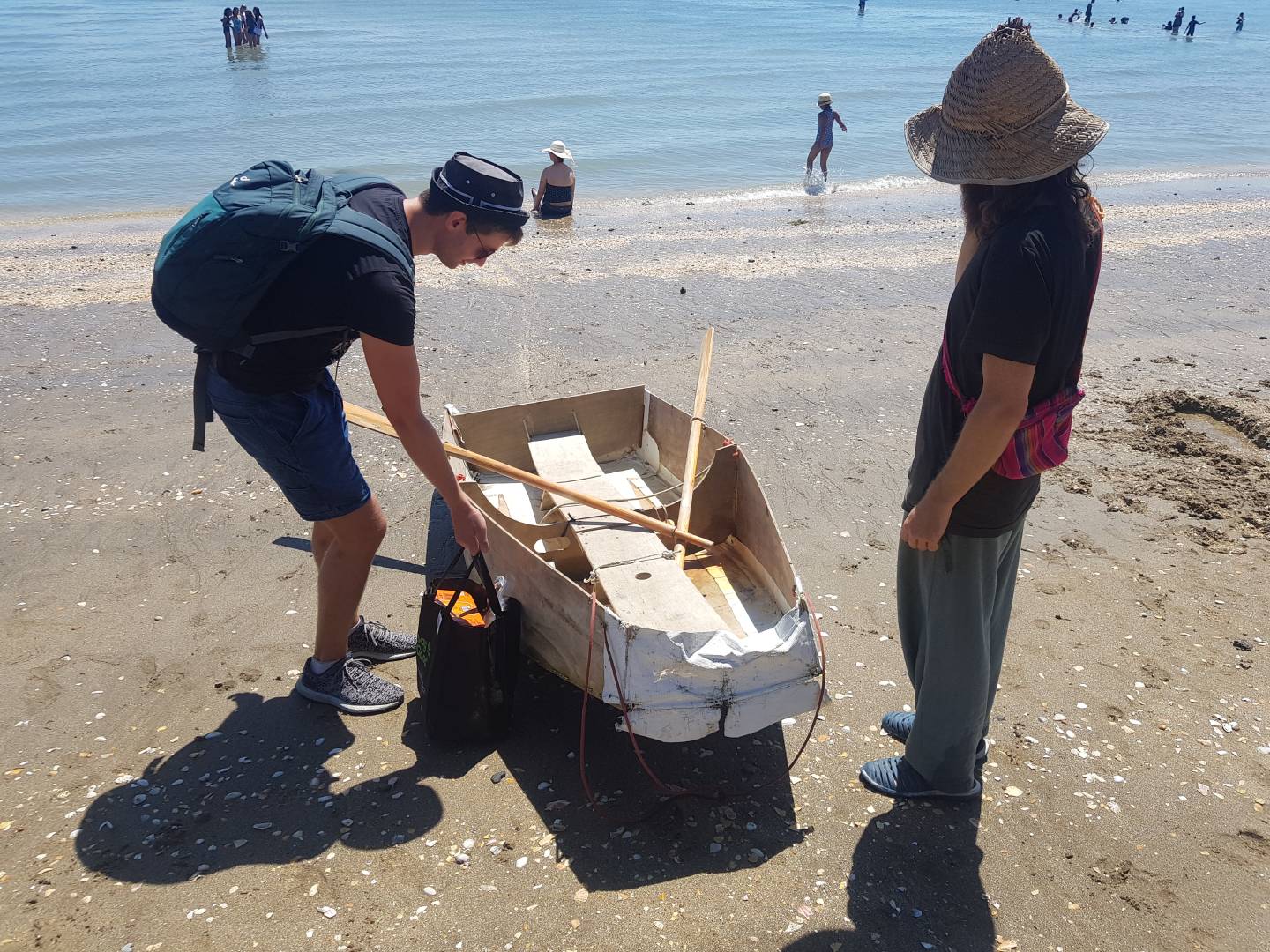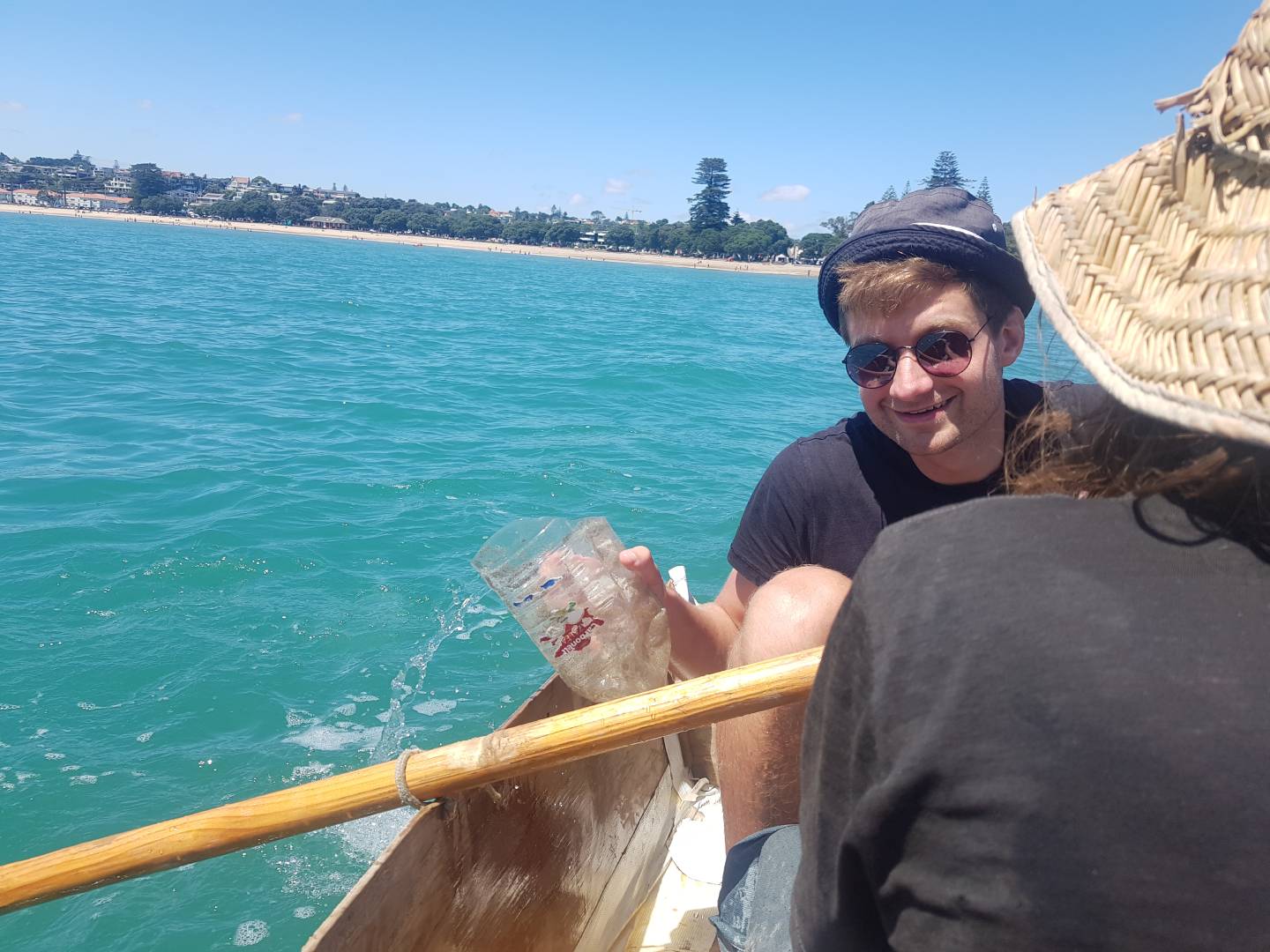 In saying that his self built folding dinghy is an experience in which if you can bail faster than the water flows then in everything will be fine. It is the first test to see if you are ready to board Cleo.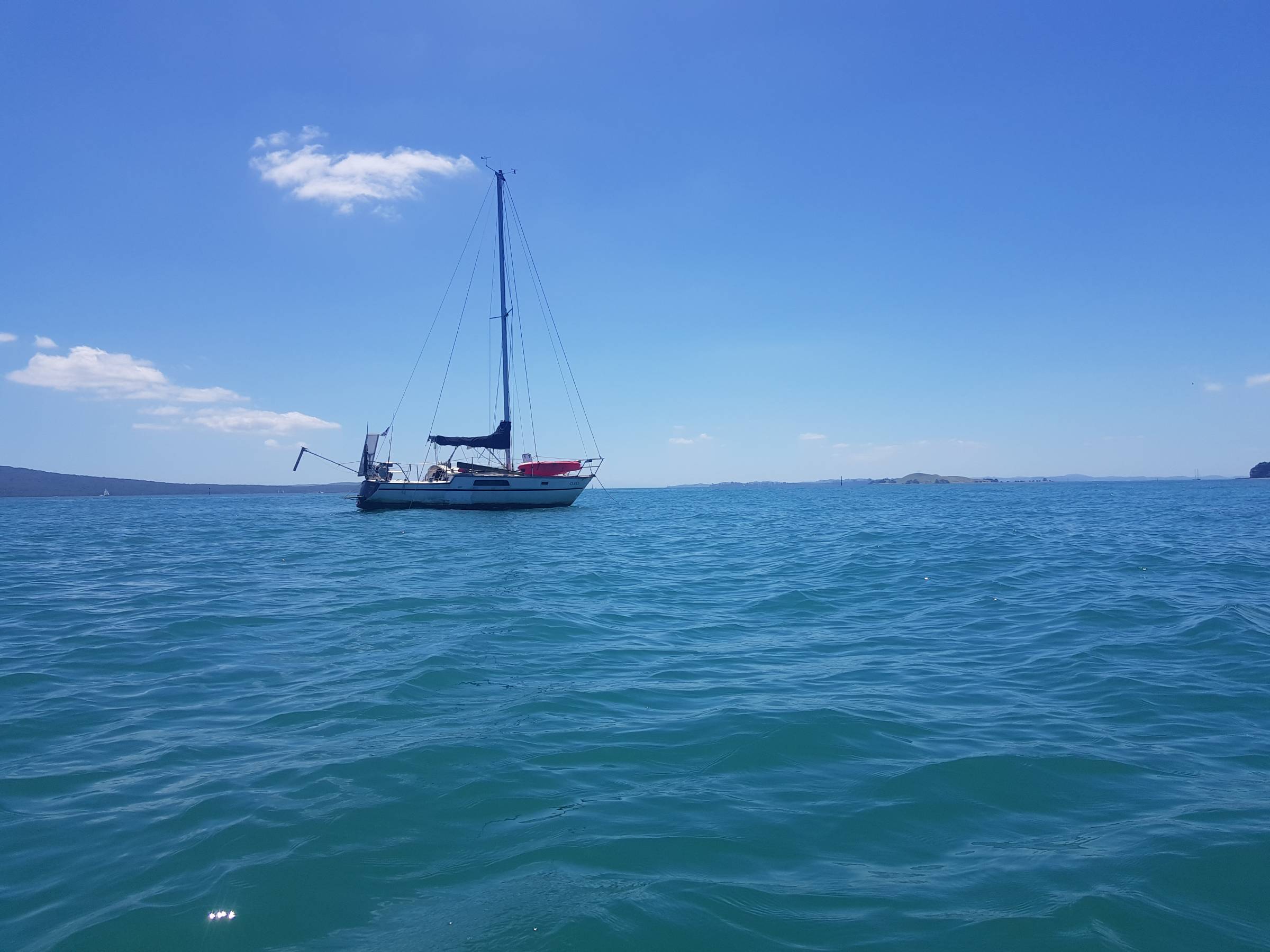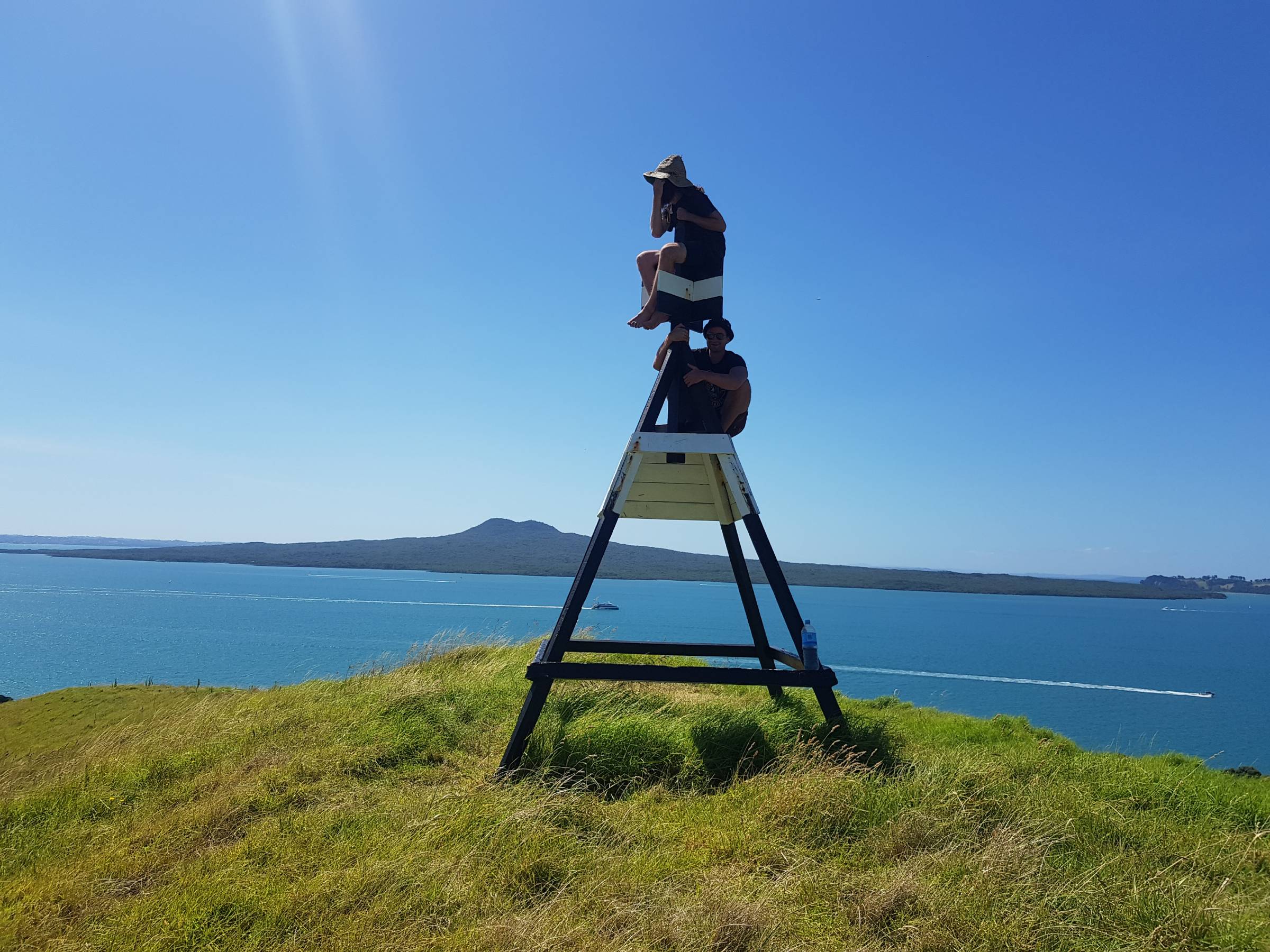 We slowly sailed to Browns Island from Mission Bay. We swam ashore and hiked the small Windows XP landscape, enjoying the 360 degree view of Auckland city, Rangitoto Island and the Hauraki Gulf. It's feels as if it is very literally a picnic island.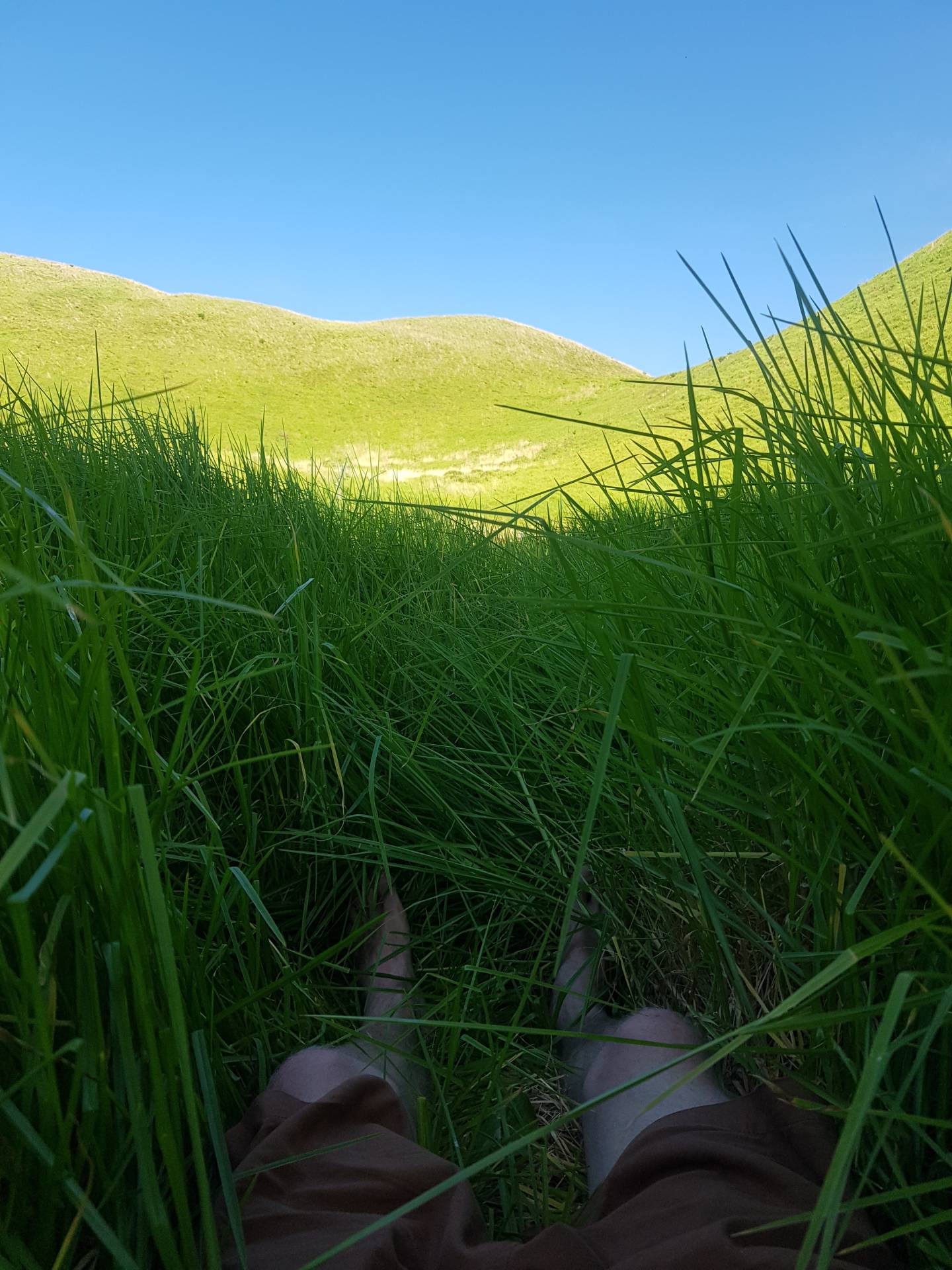 We decided that instead of sailing back, we would sail to Waiheke Island stay a night and sail home in the morning.

The two day lesson gave Sasha and I a good all round taste from low wind sailing, sunny windy sailing, and strong wind rainy sailing.
Sasha eventually convinced me over several weeks "why wait, sail now" - to split the costs of a yacht and learn together.

I do not regret learning to sail what so ever.

It sounds cliché but once I started sailing around Auckland's Gulf Harbour I finally understood Auckland's "City of Sails" motto.

It is stunningly beautiful.
Boat search
Sasha and I looked at 10 boats within a week. Eventually getting a feel for what prices boats seem to be selling for in Auckland.

We also viewed a boat 'Horizon' which was on auction which we never thought we would be able to afford, we were just curious what the next class of boats was like.
Quest
We eventually settled on buying Quest with the help of Joran who gave her an inspection and us the go ahead.

Sailing her to Auckland from Jamieson Bay was our first mission. An eight hour sail.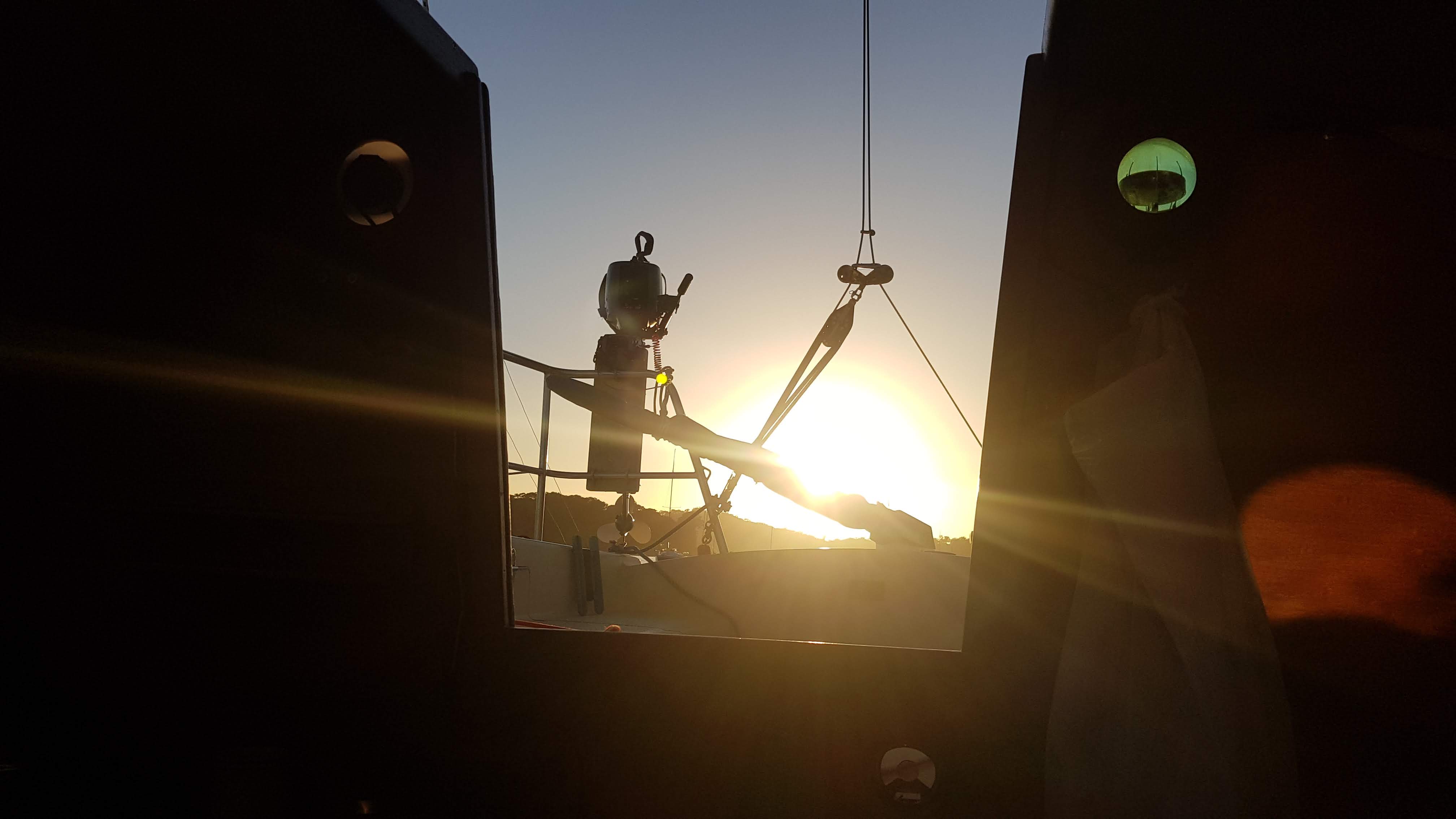 We did a couple of small test sails on days prior, to build our confidence and be able to quickly turn back if anything went wrong.

On our first attempt we got all the way into the Hauraki Gulf over half way before the waves and wind picked up more than we were comfortable dealing with. Being blown around (too much sail), with fairly large waves.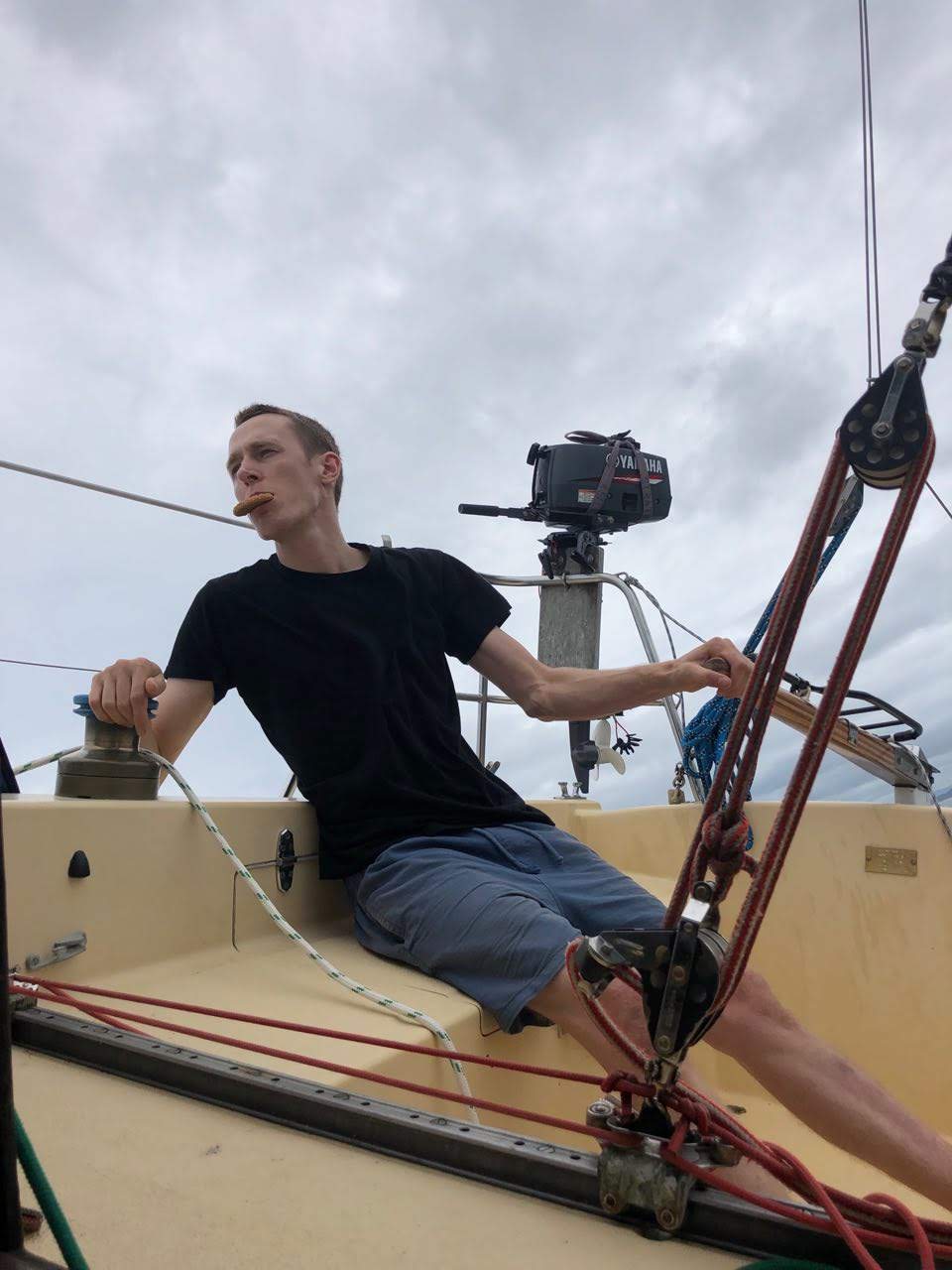 Below is the unedited sunset view on the way back. By this point (though defeated) we were calm, drinking tea and enjoying the surreal setting light.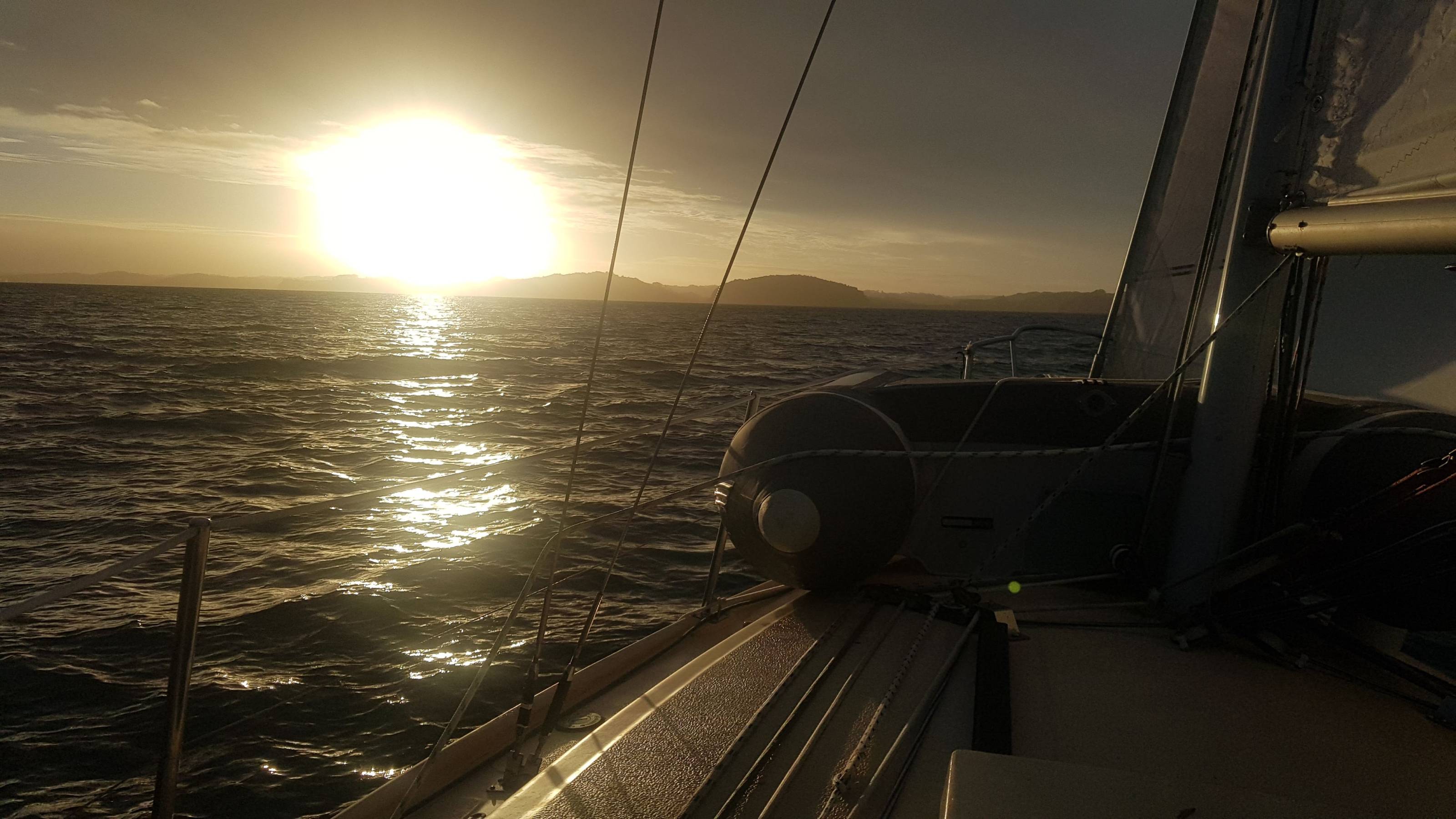 On our second attempt we brought along my friend Alexey Botkov, and did the trip over two days, stopping off at Rakino Island.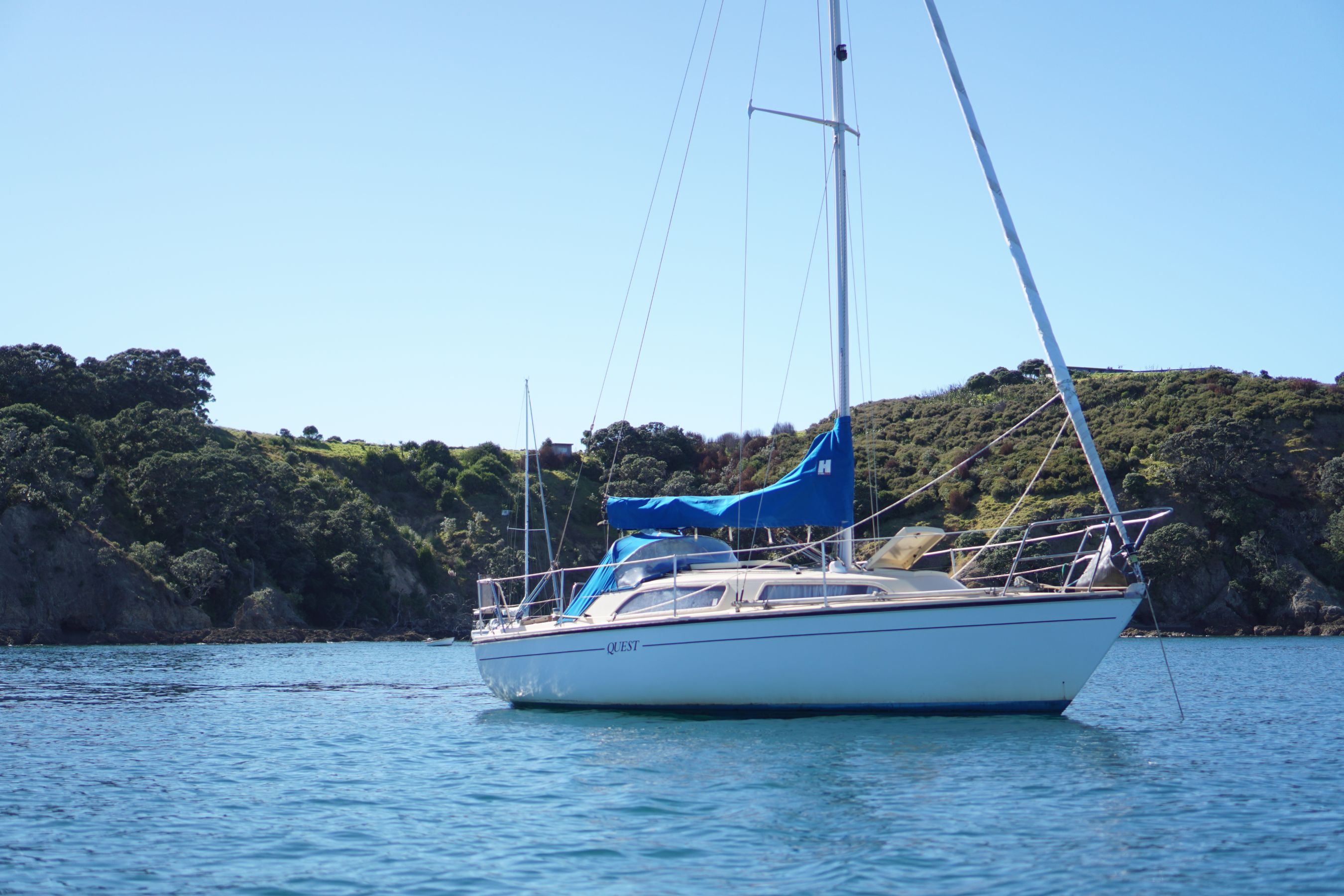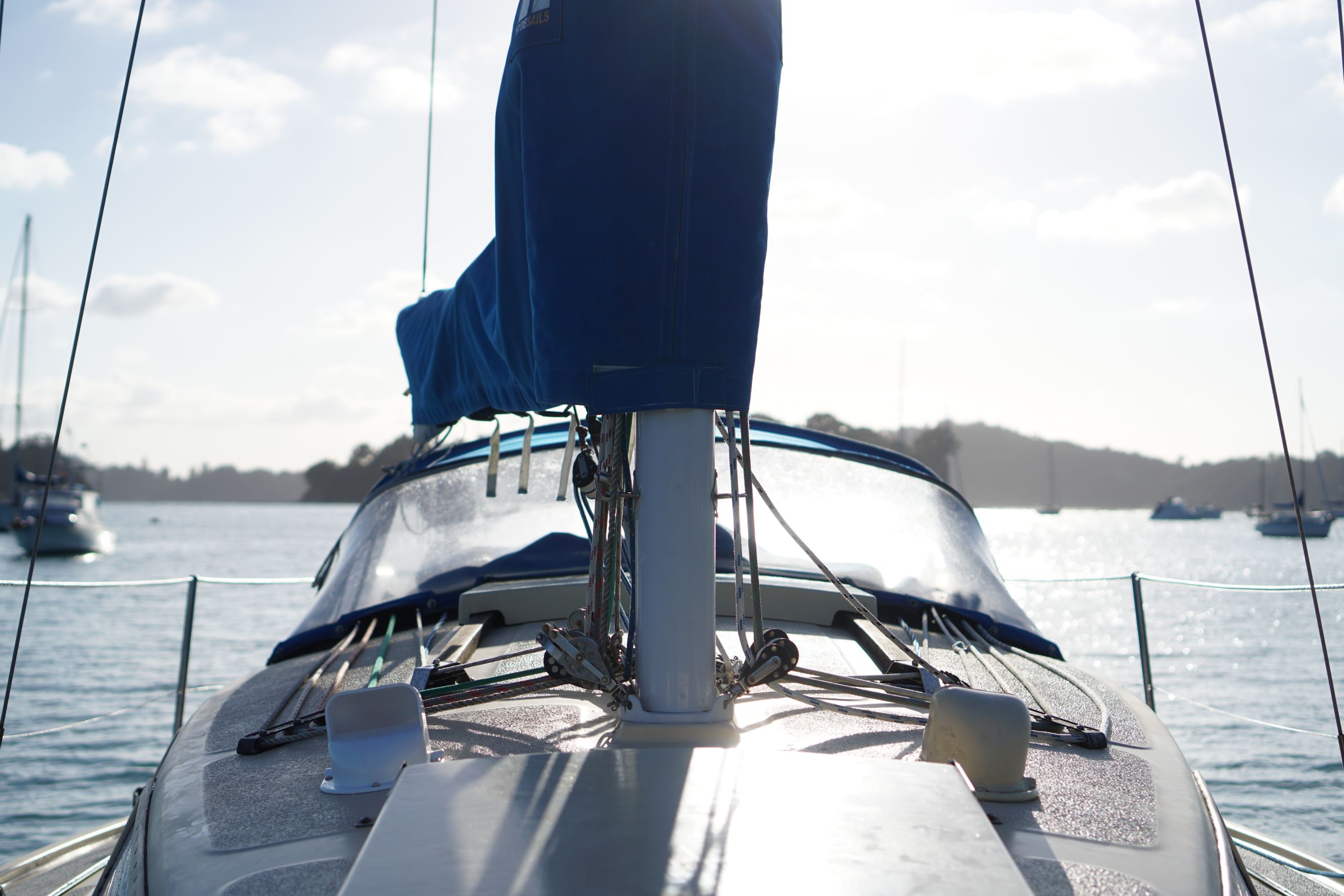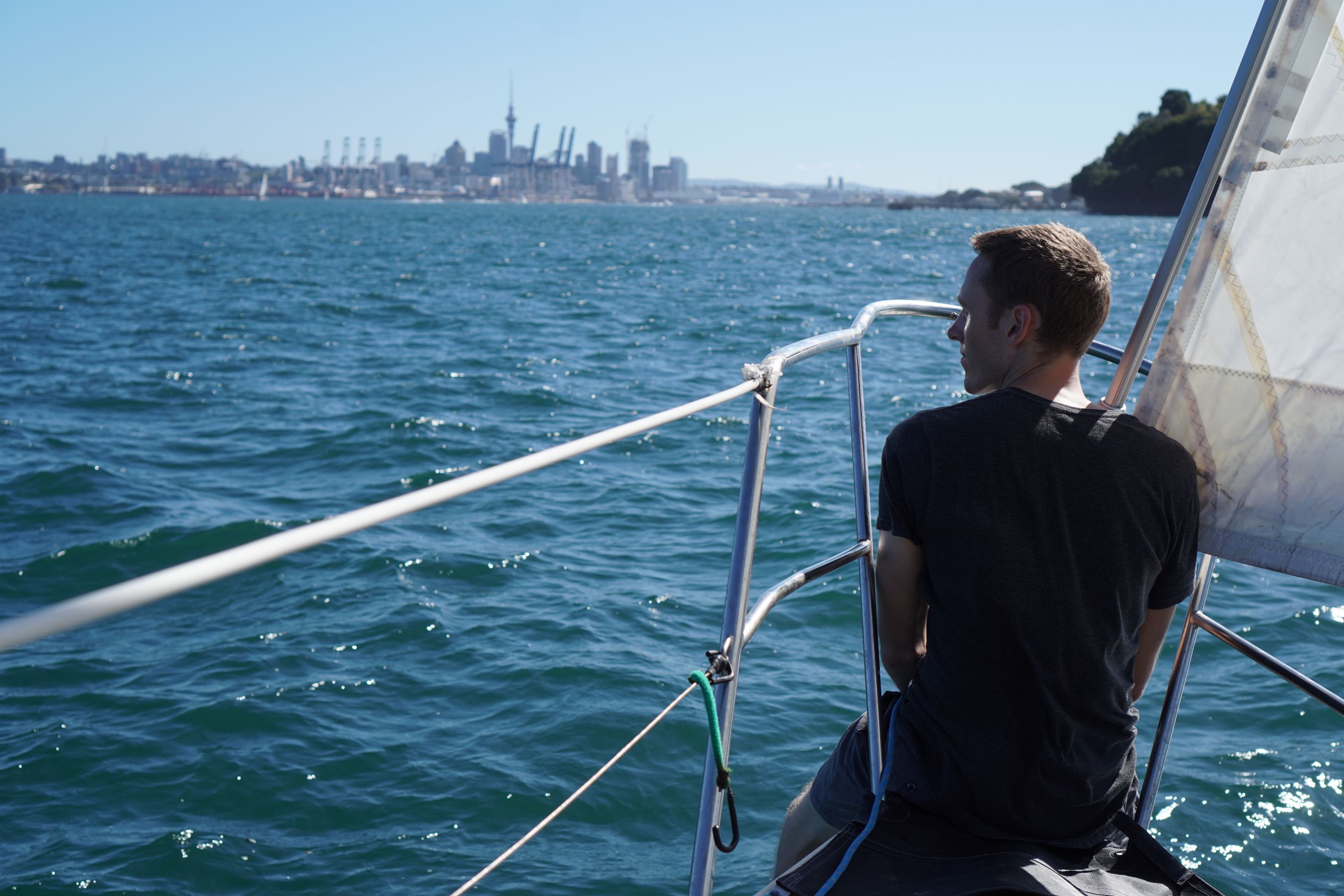 Alexey took some amazing photos and also made a video.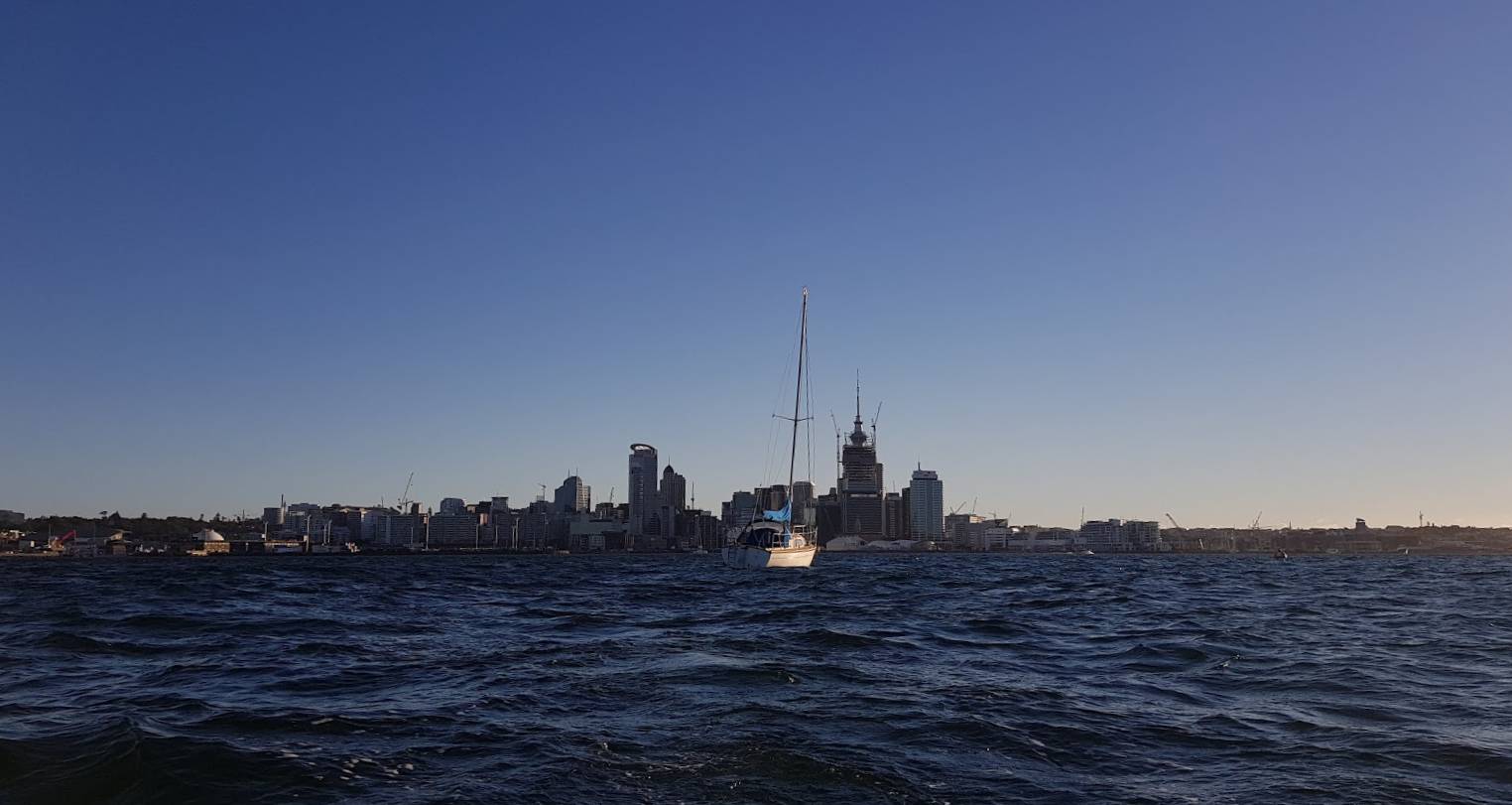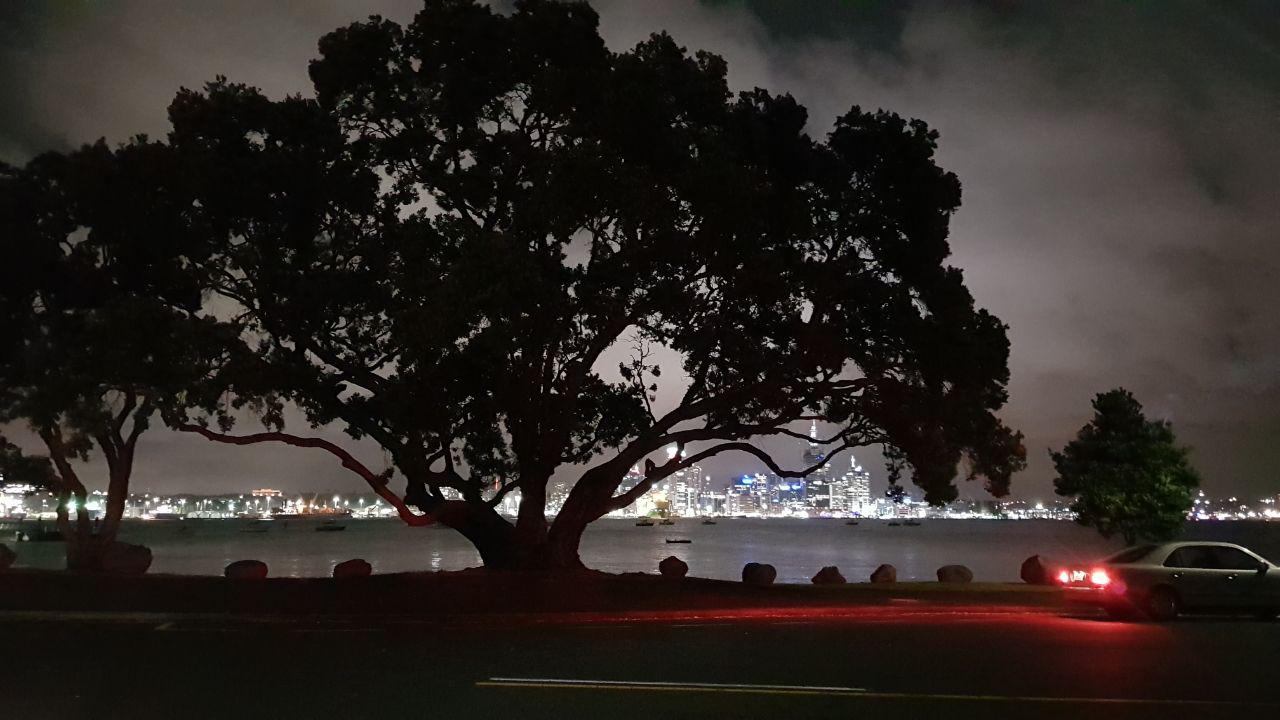 We kept Quest on a mooring in Stanley bay which we thought was an amazing location. It turns out to be a terrible location. Rocky with harbour waves and constant passing boat wakes. Completely unsuitable for doing anything other than leaving immediately. We have since moved Quest to a calm pile mooring in Panmure.
Horizon
We actually only owned Quest around a week before Horizon's auction ended and we purchased her for a cheap price.

The photo below is the first and what we thought the last time we saw Horizon. We expected her to be much more expensive.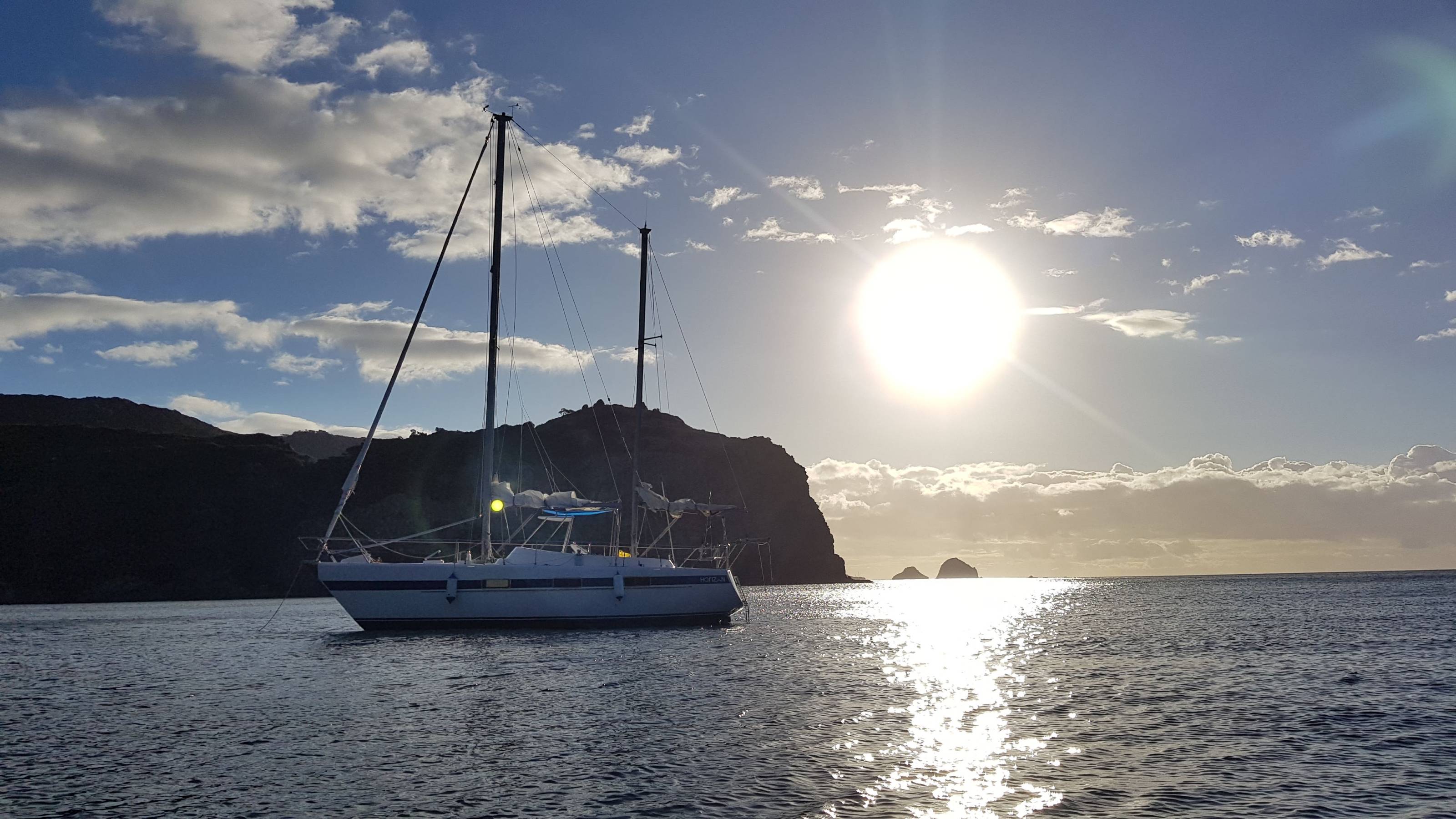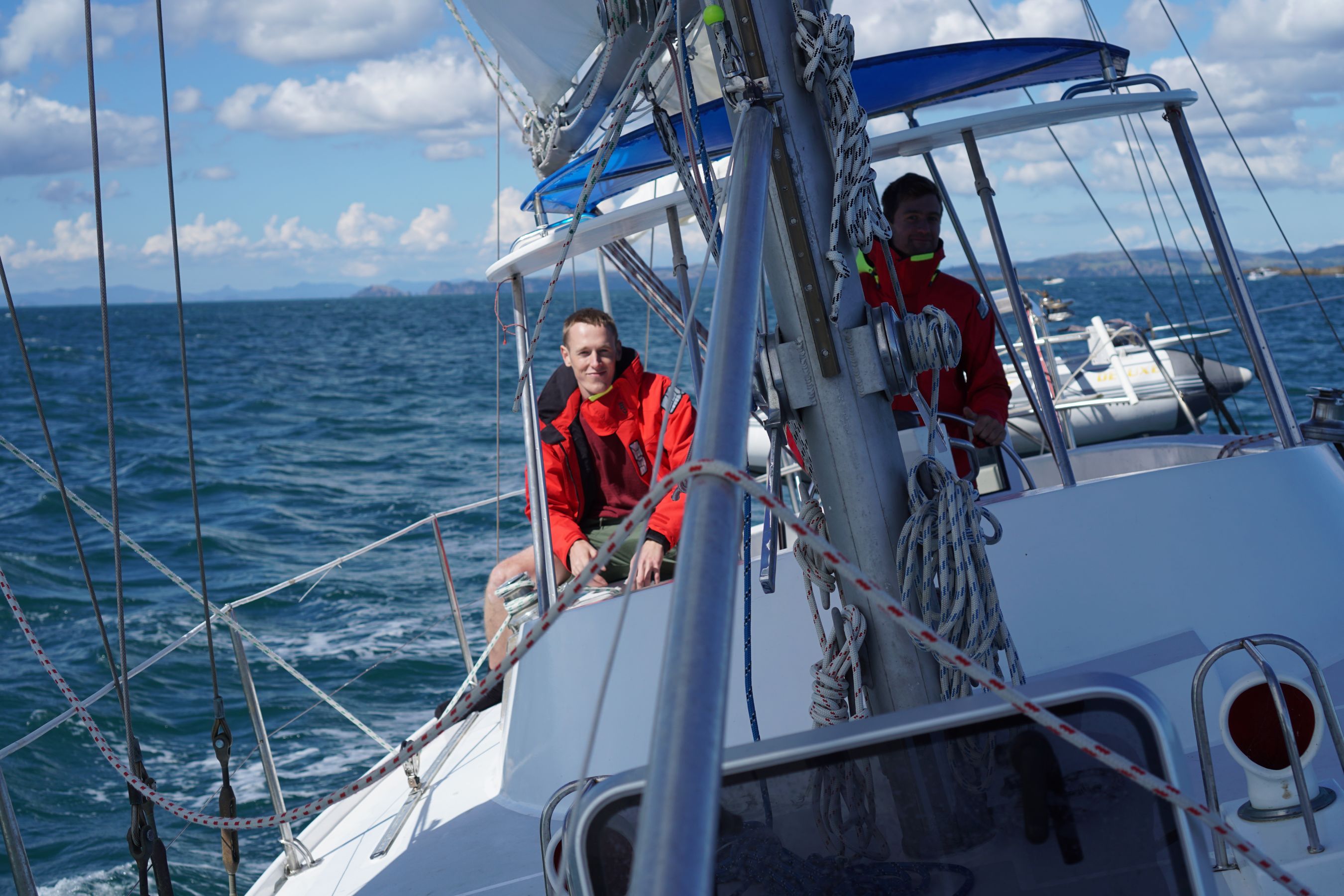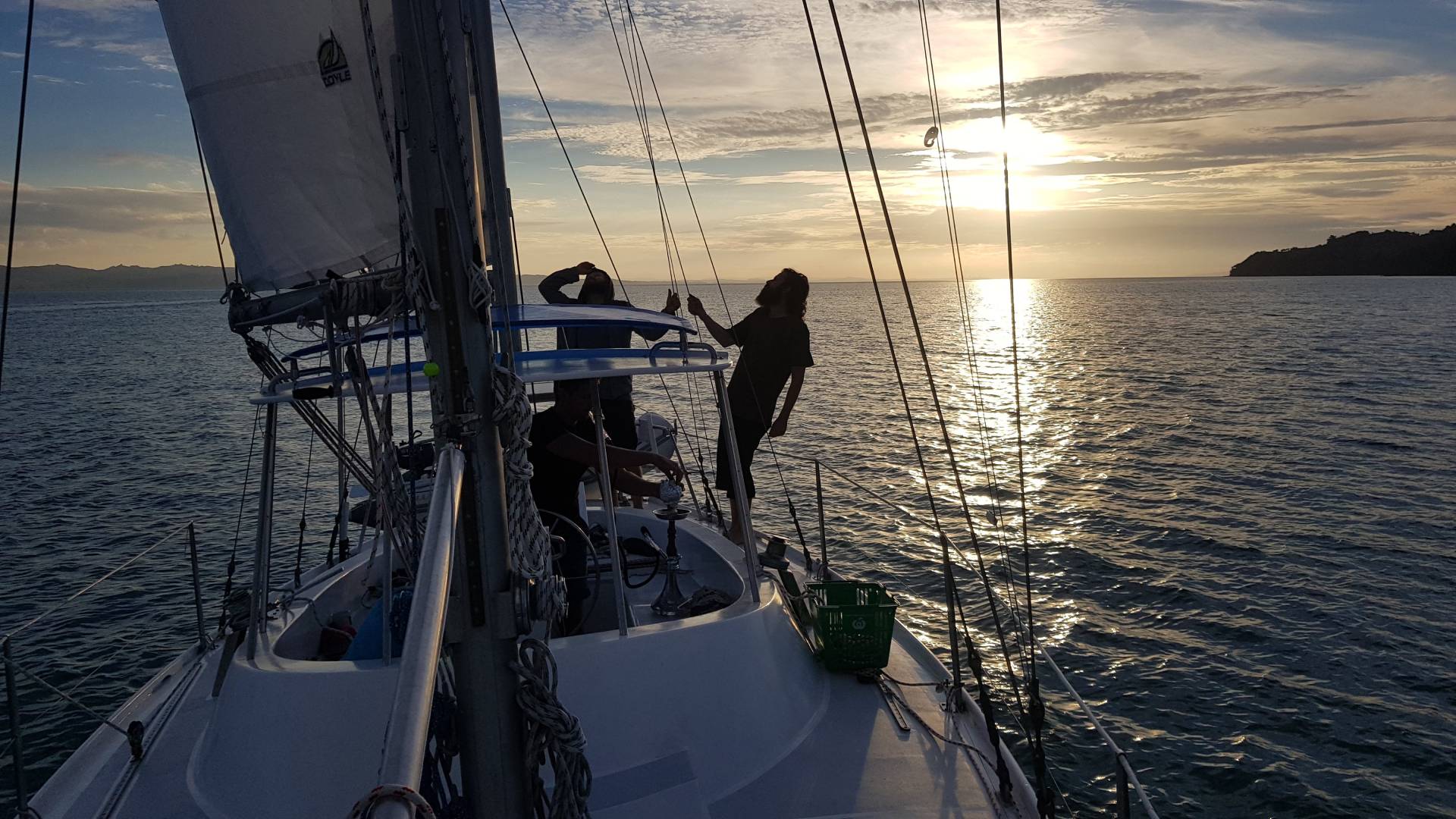 Had awesome adventures with some awesome people.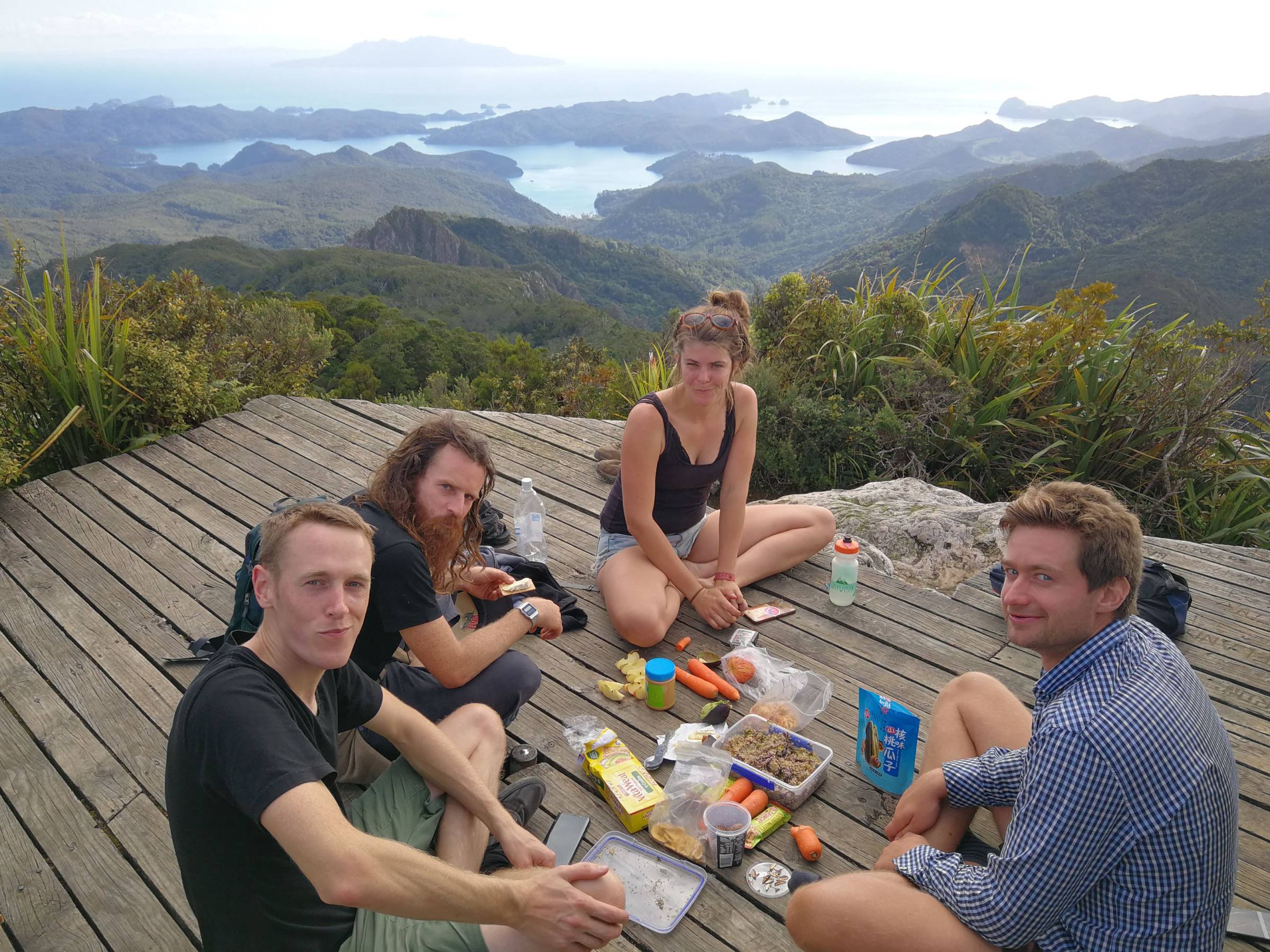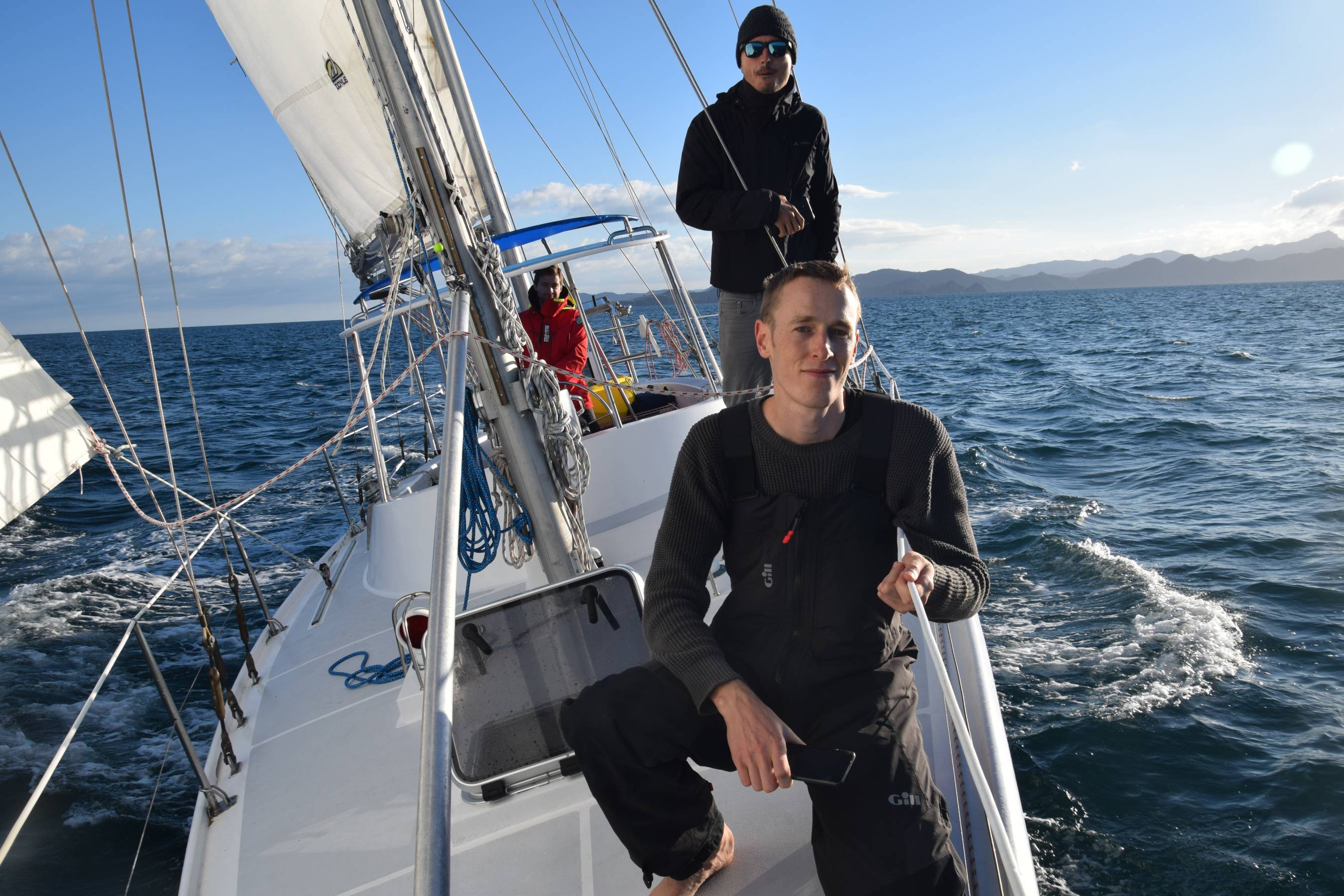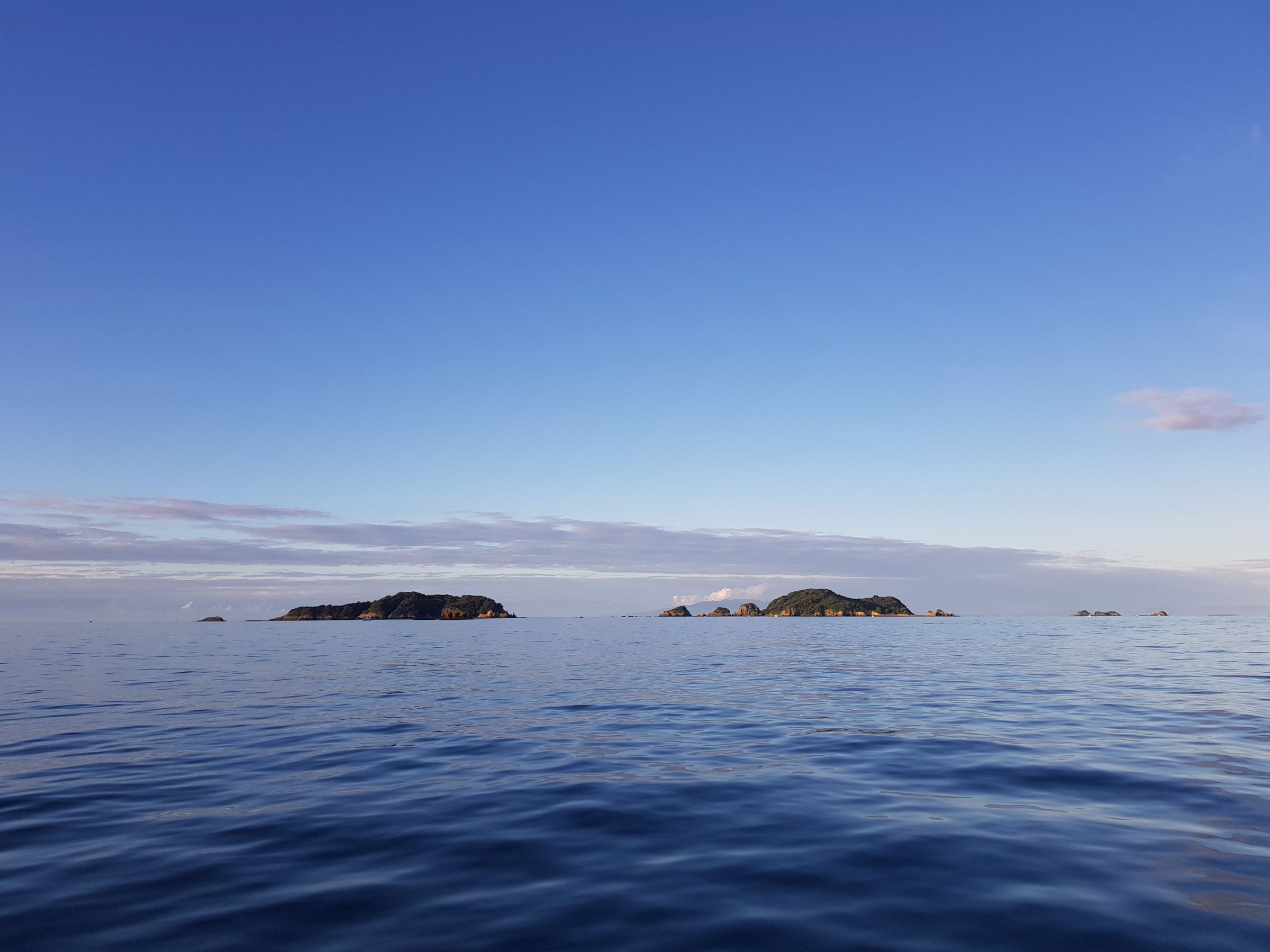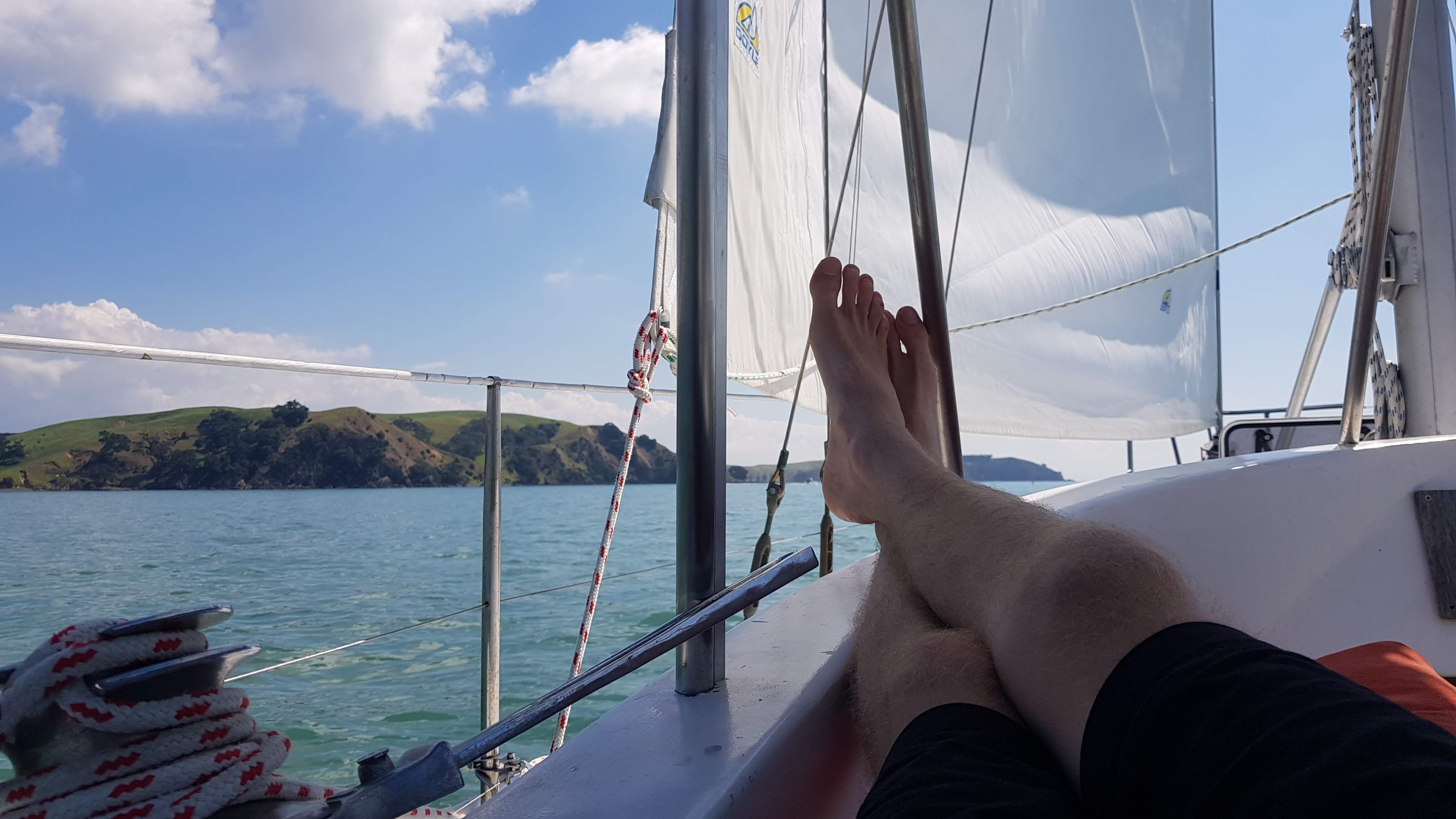 Alexey also made a video of a trip on Horizon.